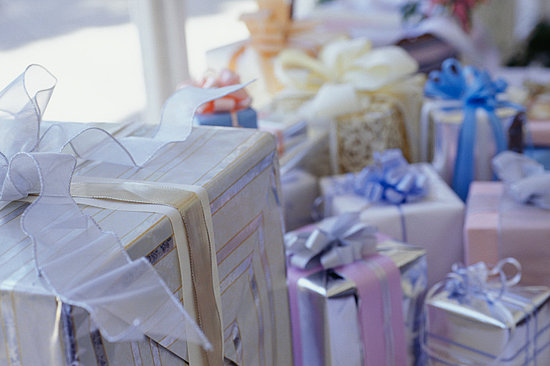 One of the benefits of hosting a party during the day is that you don't have to worry about lighting. You do, however, need to think about shade. For Melissa's bridal shower, everything will take place outdoors, so we're renting a couple of umbrellas. Under each umbrella, I'll set up a different station.
One will hold the food, plates, and napkins. Another will house the mocktail in a pretty drink dispenser, ice buckets, sparkling wine, and Champagne flutes. A third table is where I'll set up the dessert and candy bar. Finally, a fourth table is where I'll ask guests to place gifts.
All of the tables will be covered in simple, but elegant white cloths. An assortment of flowers in purple tones will look great on the cloths. I'll hang pretty tissue paper garlands from the trees. I hope it will be beautiful and that the bride will love it! Have you hosted a bridal shower? Please share your tips with me below.