Decoration Ideas For St. Patrick's Day
Come Party With Me: St. Patrick's Day — The Look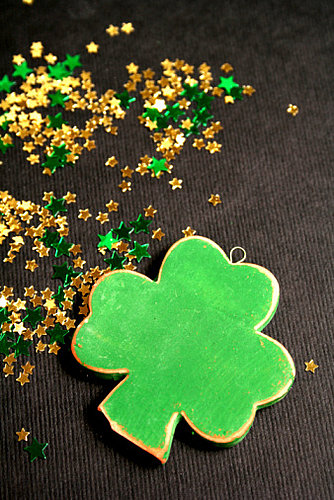 Even though I'm hosting my St. Patrick's Day get-together at a local Irish pub, I still plan on decorating. Green and white are the colors that will bring the leprechauns to life.
The food will be served on white and green recyclable paper platters. Instead of using regular toothpicks, slices of frittata will be stabbed with shamrock flag picks. Balloons allow guests to know where I've set up the party. Paper napkins and paper plates ensure a quick and easy clean up.
Beaded necklaces with clover pendants make a fun party gift. I won't forget to fill a flask with Irish whiskey — we'll enjoy this later at the parade! How are you celebrating St. Patrick's Day?