Definition of Barbecue
What Makes Barbecue Barbecue?
Of all the hotly debated foods in the US, none causes folks to go to the mattresses quite like barbecue does. A food regionalized down to the state (or even county) level, barbecue is beloved by all who know it, but — of course — their version is always best.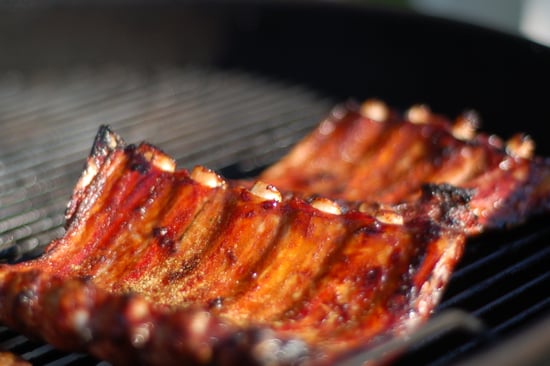 The trouble with barbecue is that the word itself carries so many different interpretations. Derived from the Caribbean word barabicu and later the Spanish barbacoa, barbecue originally involved cooking a whole goat in a pit dug in the ground. When the Spanish arrived in what is now South Carolina in the 17th century, they brought with them pigs, which lent themselves nicely to the American Indian technique of slow-cooking with smoke, and a fiery love was born. These days, Southern barbecue follows a similar cooking technique, though ask a sampling of Southerners what constitutes barbecue, and you'll be surprised at the variety of answers you'll receive.
Carolina barbecue is characterized by pulled pork cooked in a pit. Memphis barbecue cooks in a dry rub and is never defiled by sauce until serving time (it's usually served on the side). Kansas City boasts an assortment of meats smoked with hickory wood. St. Louis spare ribs come dressed in a sticky-sweet sauce that might stick to your ribs. And thanks to its thriving livestock industry, Texas barbecue is primarily beef. Meanwhile, up North, a weekend barbecue usually involves burgers, dogs, and a few veggie skewers over charcoal, a practice perhaps better described as "grilling."
As far as I'm concerned, so long as the food in question is smoky, slightly charred, and infused with flavor, I'll clear my plate! But what's your take? What's a must-have characteristic of this all-American dish?
Source: Flickr user hepp