Definition of Chili
What Makes Chili Chili?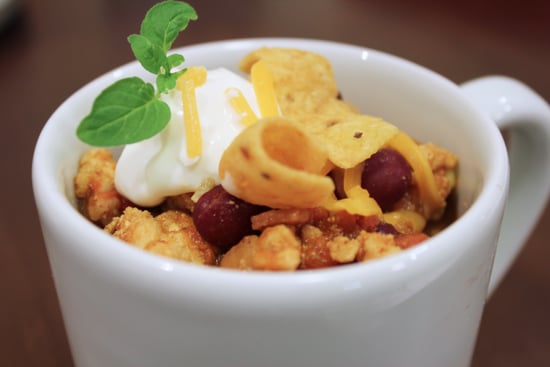 Recently, reader Blanca123 raised some interesting questions when responding to our recipe for President Obama's chili:
"Kindly explain why you call this pitifully flavored 'meat one-pot' a chili . . . Where's the heat? No cayenne, red pepper flakes or even hot sauce, much less real fresh chiles? Turmeric? Why?"
She sure got us thinking about what are the intrinsic elements of a true pot of chili. At its most basic level, the slow-simmered one-pot dish contains meat, tomatoes, and some form of heat (chiles, chili powder, hot sauce, etc.), but as most fierce chili chefs will tell you, the secret's in the sauce: everyone has his or her own magical blend.
Traditional Texas-style chili is also known as chili con carne: a blend of meat, tomatoes, and chiles, but strictly free of one ingredient. As devout Texas chili adherents like to say, "If you know beans about chili, you know chili ain't got no beans." Chili beans (that is, chili con carne with beans) is also a perfectly acceptable dish, but don't omit that key second word. However, whether in the Lone Star State or elsewhere, beans often show up in chili recipes and were used historically when meat was expensive or scarce.
So we want to hear from you: beans or no beans? Does it need to be three-alarm heat or can it still be parked at the station? Can it still carry the lofty title when made with white beans? What makes chili . . . well, chili?