Definition of Macaroni and Cheese
What Makes Mac and Cheese Mac and Cheese?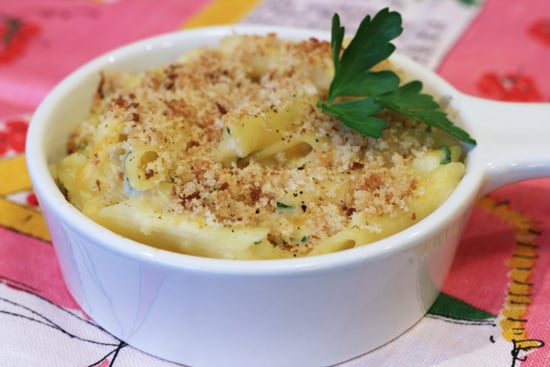 Lately, we've been dishing on what constitutes some of the country's most popular — and hotly debated — dishes. We tackled the topic of chili, and now we're curious about another comfort food: mac and cheese.
The name clearly states two ingredients essential to the dish, and early renditions didn't add much more. In the 1824 cookbook titled The Virginia Housewife written by Thomas Jefferson's cousin Mary Randolph, the recipe called merely for macaroni, cheese, and butter. But these days, the process has evolved to make macaroni and cheese richer and creamier through the use of a flour and butter roux, cream, and gooey melting cheeses.
As a self-proclaimed mac and cheese addict, I believed this type of mac and cheese — popularized today by the likes of Ina Garten and America's Test Kitchen — to be the one true recipe. That is, until I tried Michelle Obama's cauliflower-puree-based version. And now I'm questioning my long-held definition. What do you think? Can pureed vegetables substitute for cream and still be considered a true mac and cheese? What pastas are acceptable? Are there any mix-ins that are off limits?