Destination Dinner Recipe Kits
Destination Dinner Kit: Love It or Hate It?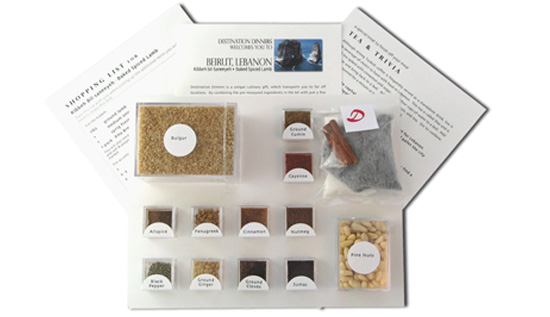 Ever had a craving for jerk chicken, pad thai, or falafel — but had difficulty sourcing the ingredients? If so, perhaps you'll spring for Destination Dinners, a series of recipe kits from countries like Japan, Korea, Lebanon, and Bangladesh. For $20 to $30, you get a kit that contains a pre-measured amount of all but the most basic of ingredients, and a trademark dish that will make enough to serve six to eight people. Although I can see how this would be a great idea if you don't cook often or live in a rural area, as a city dweller, I'd rather go to the Asian market down the street to pick up the ingredients — or, if I'm truly that lazy, I'll order takeout. What do you think of the idea?