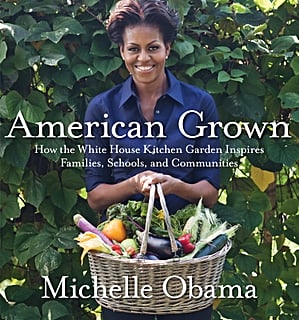 Remember that gardening and healthy eating book that the first lady's been penning? It finally has a name: today, Crown Publishers announced the book will be called American Grown: How the White House Kitchen Garden Inspires Families, Schools, and Communities. The tome will discuss how changing our eating habits can impact public health in America.
According to the book's pre-order page on Amazon, American Grown will drop on April 10, 2012, with a retail price of $30 (all proceeds will go to an as-yet-unnamed charity). More reported details: Australian food photographer Quentin Bacon is behind the 256-page book's images, and the ghostwriter is Lyric Winik, who also helped write Laura Bush's memoir.
Now that we've gotten a glimpse of the White House gardens, I personally can't wait to see what the White House recipes entail. Perhaps the first lady will include some other favorite Fall sides along with her beloved no-cream creamed spinach?