Details on TV's Newest Cooking Competitions
Networks Cooking Up More Food TV Competitions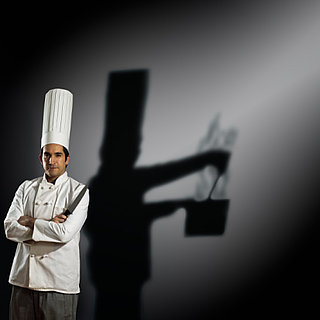 Despite the fact that there are already too many food reality competitions on television to keep track of, two new culinary programs are searching for talent.
The first, a concept titled The Big Time, comes from the producer of The Amazing Race. Details surrounding the program are minimal, but chefs will compete in a series of exciting challenges and "one talented culinary artist will have the chance to work alongside a world-famous chef."
The second show, from Bravo, is being called Around the World in 80 Plates. It will take up-and-coming chefs around the globe and throw them into acclaimed restaurant kitchens in different cities. They'll be expected to not only learn the customs and cultures, but also the menus of these world-renowned eateries.
Although both shows are still in the production phase, I can't help but wonder: what kind of chefs will these shows attract? What do you think about them? Are you interested in watching more food competitions?