Difference Between Bruschetta and Crostini
The Difference Between Bruschetta and Crostini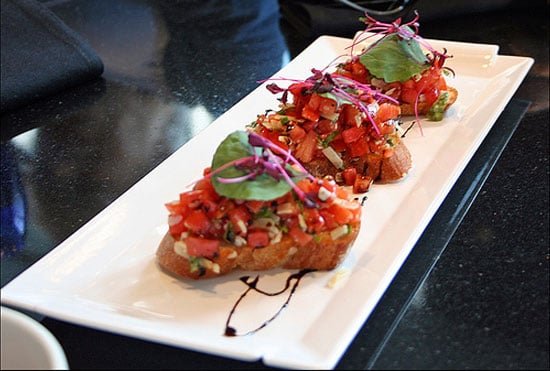 Both bruschetta and crostini are Italian terms that relate to crispy bread. But what's the difference between the two of them?
Crostini translates to "little toasts" and generally refers to small pieces of bread that are baked. These toasts are then topped with a variety of ingredients like cheese, vegetables, meat, or seafood.
Bruschetta, on the other hand, is a larger piece of bread that is cooked over coals or a grill. Bruschetta can be rubbed with garlic and is traditionally served freshly charred. Like crostini, bruschetta can be topped with a wide range of items. What do you like to top yours with?
Photo by flickr user Jeffrey Beall