Difference Between Gelato and Ice Cream
You Say Gelato, I Say Ice Cream: What's the Difference?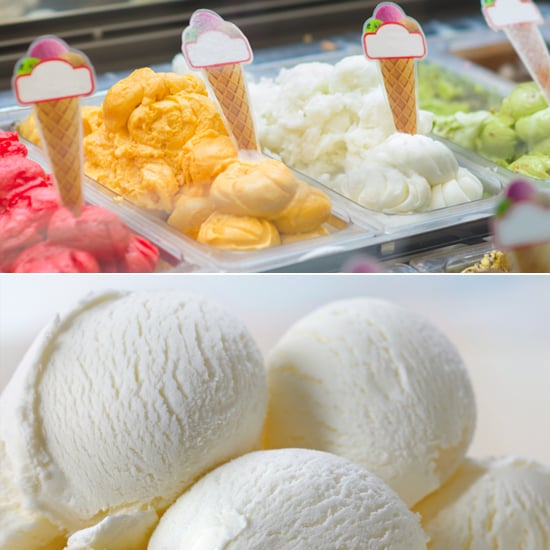 Over a recent dinner party dessert of assorted gelatos, a burning (or shall I say freezing?) question arose. If the word "gelato" isn't simply Italian for ice cream, then what exactly is the difference between the two frozen desserts?
The answer, in short, is air — and fat. During the churning process, ice cream's volume is increased by more than half. In contrast, gelato is churned at a slower speed, which means not as much air is whipped into the mixture; this helps gelato achieve a consistency that's so dense, it requires a warmer serving temperature than its counterpart.
Ice cream also contains more fat than gelato. By USDA standards, ice cream must contain a minimum of 10 percent milk fat, although most brands contain somewhere between 14 and 17 percent. Gelato, which often has almost no cream at all, contains roughly 3 to 10 percent fat. Less cream and air means the Italian dessert tastes decadent and more intensely flavored without as much fat. Which frozen dessert's consistency do you prefer?