Different Types of Taco Meat
5 Exotic Taco Meats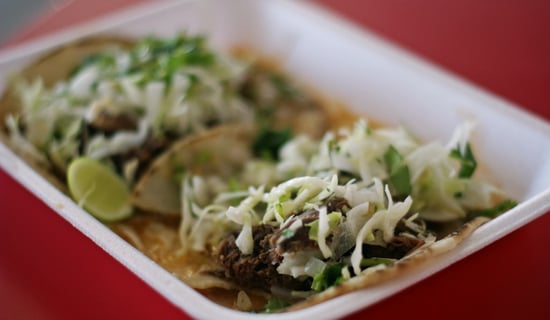 You're probably familiar with meat options like carne asada, carnitas, and even barbacoa. But some bold taco aficionados opt for more exotic tastes such as head and tongue that you might recognize from taqueria menus. They're not for everyone, especially the squeamish, but before you rule them out, get to know what they are.
Cabeza (head). Typically, certain parts of the head — including, ears, lips, and cheeks — are cooked together to make the taco meat. It's often described as moist and very tender, comparable to the shredded beef you find in stew.
Lengua (tongue). Since it's a working muscle, lengua is often extremely flavorful, more so than other meats. To get rid of the tough texture, it must be cooked for several hours but unless it's chopped finely, it'll feel springy instead of tender. Some people compare it to corned beef.
Tripas (intestines). Arguably the most pungent and rubbery of meats, intestines are popular because of their rich flavor. They are either boiled or fried and usually come from pig rather than cow meat. Some eaters claim it reminds them of bacon.
Sesos (brains). Like you'd expect, people describe meat brains as having a light color and mushy texture. It's less flavorful than the others, so the delicacy is often cooked with strong sauces.
Suadero (stomach). This may be the most approachable of all the adventurous meats— it's grilled and has a smooth texture and flavor that's often described as being similar to carne asada.
What do you say: will you be trying any of these fillings in the near future?