Divers Discover 200-Year-Old Champagne in Baltic Shipwreck
Talk about a lost treasure. Divers exploring a shipwreck near the Baltic Sea's Åland Islands have also uncovered a collection of what appears to be the world's oldest drinkable Champagne. The 30 bottles, which were likely part of a cargo destined for Russia in the 1780s, are believed to be more than 200 years old.
Divers — among them instructor Christian Ekstrom — hauled the bottles from a depth of 200 feet, and popped one of the corks before even reaching land. Ekstrom said of the wine, "It tasted fantastic. It was a very sweet champagne, with a tobacco taste and oak."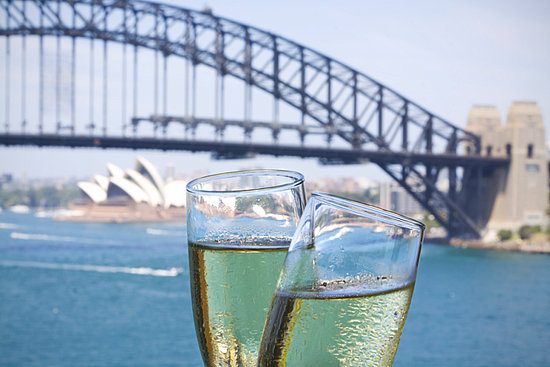 Upon consuming one of the bottles, the instructor sent samples to a French lab for testing and analysis. Experts say that based on the bottles' shapes, the Champagne was likely produced in the 1700s by the house of Cliquot.
If this theory is proven correct, the bottles would take over the title of oldest recorded drinkable Champagne (currently held by an 1825 Perrier-Joulet bottle), and each would be valued around $65,000. I suppose it makes sense that the cool, dark conditions of deep sea water are perfect for long-term storage of wine. Underwater cellars, anyone?