Do Apples Have Cores?
Are Apple Cores Really a Myth?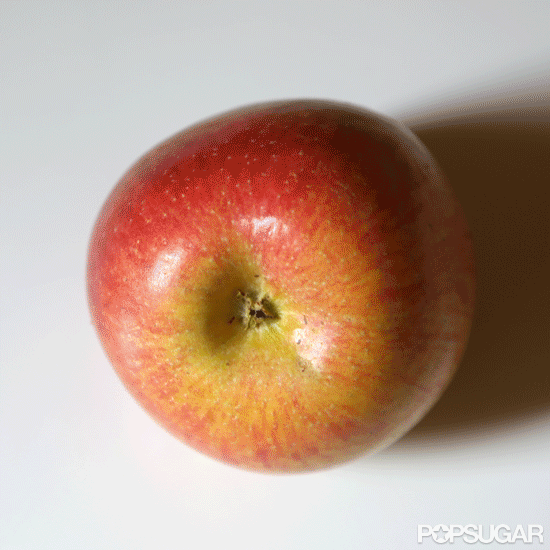 Are apple cores a myth? Foodbeast thinks so — its new video on how to eat an apple like a boss has the entire apple-a-day-eating universe talking. The premise? Eating an apple from the bottom up eliminates the issue of the dreaded apple "core" and helps prevent waste.
We have to admit: we were skeptical. After all, the core of an apple is tougher and thicker, and there are seeds, stems, and other not-so-appetizing apple parts. Would this breakthrough apple-eating technique really work? We put the new method to the test, eating the apple bottom to top, "core" and all, as instructed. See the results.
We started with the calyx and stamen (the bottom stem) of a Fuji. Though unappetizing in appearance, it surprisingly didn't taste overly fibrous or off-putting — pretty impressive. We continued working our way through the apple (delicious) until — wham! We bit into the true core of the apple, smack-dab in the center. It was tough in texture and filled with seeds, which were detectable right away.
The verdict? No person in her right mind would attempt to eat an apple whole. But beyond that one really bad core bite, the rest of the apple tastes as delectable as to be expected. It's true: apples do have cores. But Foodbeast also has a point: they don't run through the entire diameter of the apple, and coring apples does produce unnecessary waste (up to 30 percent of the whole apple). To core just the true core, try cutting the apple in half lengthwise, then using a melon ball scooper to extract the seeds.