Do You Care What an Actress Eats?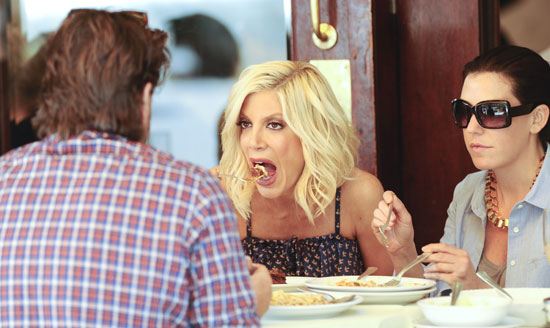 You've read it a million times: an in-depth magazine piece about an actress that not only details what she said, what she wore, and what she's really like, but also what she ate during the interview, down to every savory detail. An article in The New York Times gives this phenomenon a name — documented instance of public eating, or DIPE — and wonders why exactly we're so obsessed with what (or whether) an actress eats.
The article surmises that we fixate on what our favorite celebs eat, especially if what they're eating is decadent or unhealthy, because it makes them human. I agree; hearing that Cameron Diaz can't resist a burger and fries or that Drew Barrymore chows down on mac and cheese in bed makes them, and by extension their lifestyles, seem more accessible. It does make me a little uneasy that this obsession seems to mostly involve actresses, and not their male counterparts, but it also doesn't surprise me.
Do you care about what an actress eats? What do you think the reason is behind our fixation?