Do You Cook in Your Pajamas?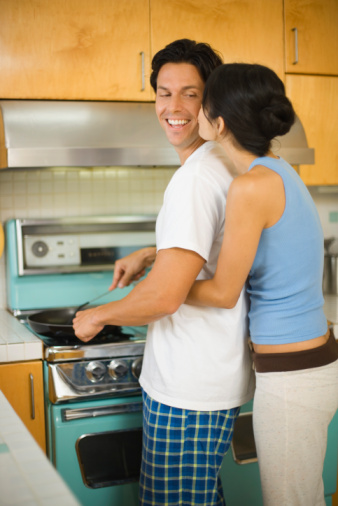 For some strange reason, I hate cooking in my pajamas. Even if I sleep in and am making a leisurely brunch at my vacation cabin, I need to change into regular clothes before I cook.
I understand that there's no logic to this behavior, but I thought maybe I wasn't alone. How about you?