Do You Eat Boquerones?
Would You Eat These Boquerones?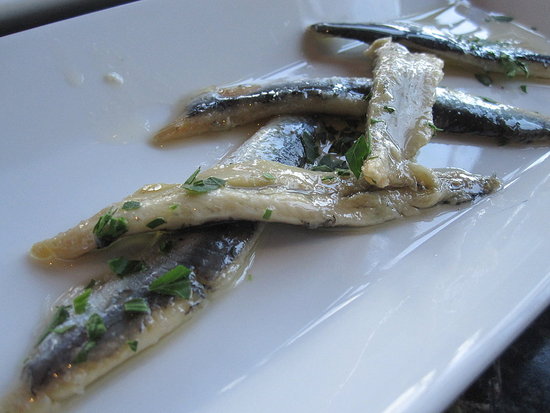 I'm crazy about all things Spanish, so when I come across a restaurant that offers a specialty item from the Iberian peninsula, I have to order it. Such was the case at a recent happy hour at Epic Roasthouse, where I enjoyed a tasty platter of boquerones. Boquerones are fresh white anchovies that are typically marinated in a mixture of salt, water, and vinegar. They are incredibly delicious (especially paired with a cold beer) and when done correctly, don't taste overly fishy. Do you eat them?