Do You Eat Farm Fresh Eggs?
Have You Eaten Farm Fresh Eggs?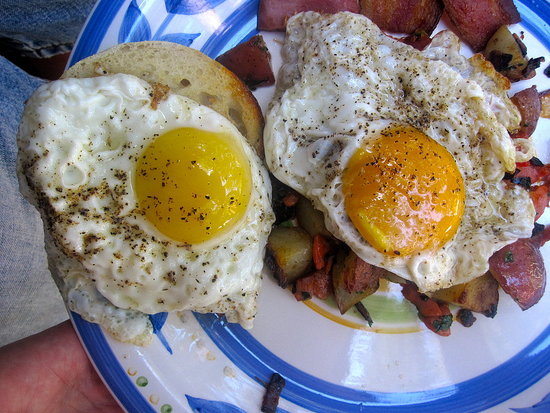 Last weekend my friends Emily and Krys came to stay with me. Emily and Krys live on an amazing little farm in Petaluma, CA, and among other things, they raise their own chickens. As a hostess gift, they brought me two dozen eggs, freshly picked from their coops. We enjoyed the wonderful eggs each morning, and now that I've had farm fresh eggs, I never want to go back to their store-bought counterparts — especially after doing a yolk comparison! Doesn't the vibrant orange yolk (farm fresh) look more appetizing than the sickly pale yellow yolk (store bought)? How about you: what kind of eggs do you enjoy?