Do You Like Fancy Brunches?
Do You Do Upscale Brunch?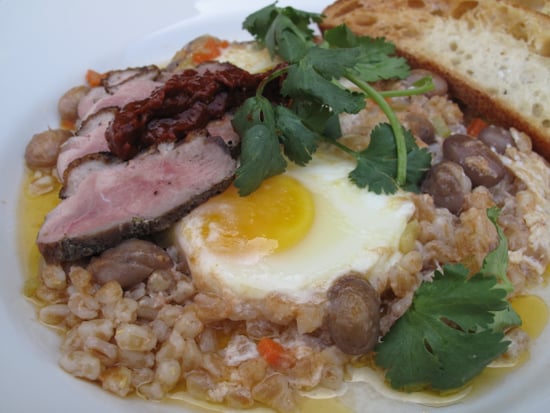 Brunch is one of my favorite meals, and I always take the time to eat something special between the hours of 11 a.m. and 2 p.m. on Saturdays and Sundays, more often than not at one of the city's brunch spots. San Francisco offers all manner of esoteric dishes for breakfast, from Nombe's broiled black cod with koshihikari rice, umeboshi, and marinated kombu to seared duck with farro and poached egg from Foreign Cinema.
Usually, however, I want something simple, hearty, and down-home to kick-start my weekend, like a stack of fluffy pancakes, an egg scramble, or a plate of huevos rancheros. Do you prefer upscale brunch, or something relatively simple and straightforward?