Do You Like the Foam on Food Trend?
Foam on Food: Love It or Hate It?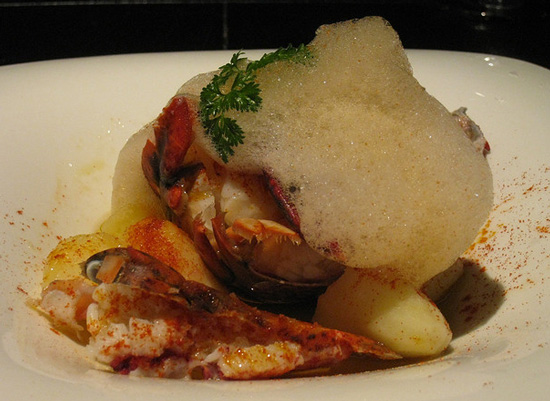 One of the benchmarks of the molecular gastronomy is foamed food, which has gotten a frivolous rap in recent years. But one of the movement's pioneers, Wylie Dufresne, recently defended it, saying, "You're eating something rich . . . in this very light, ethereal, delicate way. I think that's a nice juxtaposition." While he admitted that many chefs were using it improperly, he added, "I just think people went after it unnecessarily," and cited ice cream and bread as foamed foods that aren't going anywhere anytime soon. Do you agree, or are you over foamed food?
Source: Flickr User tannazie