Do You Order Cocktails That Are Made With Raw Eggs?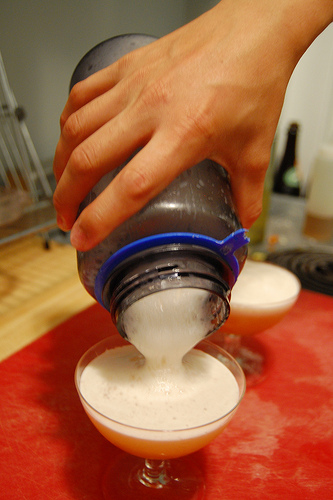 The New York City Health Department recently told the Pegu Club that using raw eggs in cocktails is a health violation.
However, bartenders know that in some classic cocktails (like a Pisco sour), a raw egg is necessary to make the drink frothy.
Like most daring drinkers, I assume that the alcohol will kill any salmonella and often order beverages made with raw eggs. How about you?
Source: Flickr User twohelmetscooking