Do You Own an Electric Juicer?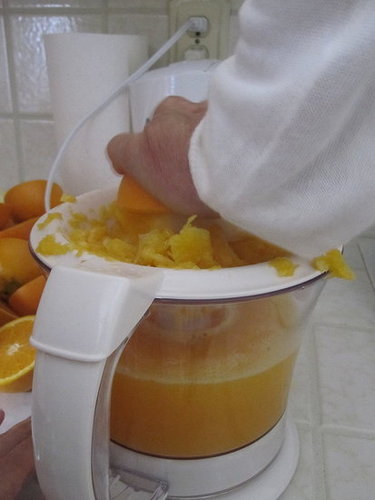 On Easter, my dad showed up at my grandfather's house with a gigantic bag of oranges. He loves fresh-squeezed orange juice and was ready to get to work. Only problem was my grandfather doesn't have an electric juicer!
Luckily, his girlfriend owns one and she was happy to bring it over. I have the Kitchenaid juicer attachment at home and make fresh squeezed lemon, lime, and orange juice all the time. How about you?