Do You Prefer Blueberries or Blackberries?
Would You Rather Eat Blueberries or Blackberries?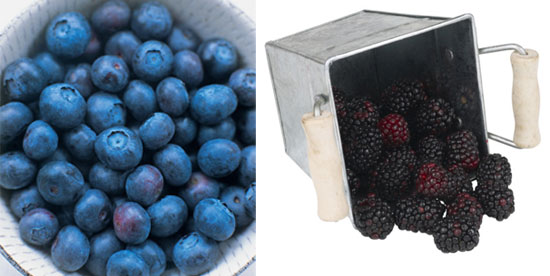 We've gone berry crazy this Summer! The month of July we showered you with our best blueberry recipes, and now that it's August we're turning our attention to blackberries. Although I love blueberries, after one bite of blackberry crumble, I remembered that I prefer the plumper black clusters over their teeny blue cousins. Which do you like better?