Does Alcohol Burn Off When Cooking?
When You Cook Alcohol, Does It Really Burn Off?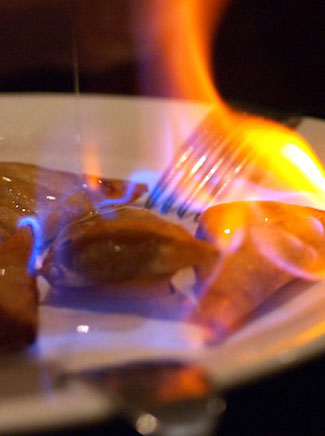 Aside from the occasional glug of white wine, most of my cooking is done san alcohol. But after making a fiddlehead fern salad dressed with a luxurious cognac vinaigrette, I was reminded of how spiking a dish truly can take its flavor profile to the next level. As for my concerns about getting everybody woozy: "Don't worry about cooking with too much booze," every television chef has said over the airwaves. "It'll all burn off anyway." But is this true?
According to authors Bruce Weinstein and Mark Scarbrough, it's not. "Every dish made with booze still has ethanol in it," they write in their forthcoming book, Lobsters Scream When You Boil Them: And 100 Other Myths About Food and Cooking.
In fact, one minute into a full simmer, your braise, stew, or sauté will still have 85 percent of the alcohol's ethanol left behind. To get that number down to five percent, you'll need to cook your dish for a whopping three hours!
Ethanol isn't without its benefits, which include tenderizing meats and making flavors more accessible. But if you want to cater to those with personal, social, or religious conflicts, sub in white grape juice or vegetable broth instead.
Source: Flickr User enersauce