Does Brown Food Bother You?
Are You Put Off by Brown Food?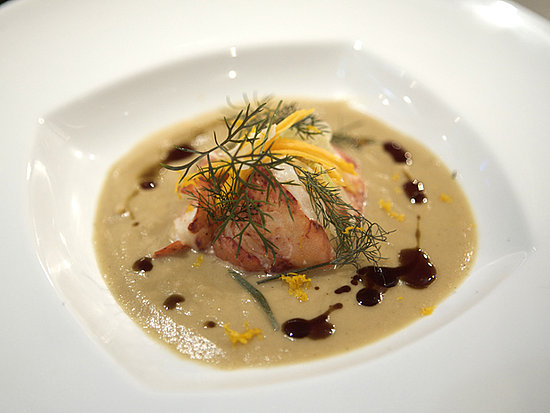 On last night's finale of The Next Iron Chef, finalists Marco Canora and Marc Forgione faced off in Kitchen Stadium — and Forgione was ultimately crowned the winner. One of the complaints that judges Donatella Arpaia and Simon Majumdar had about Canora's food was the fact that his roasted fennel soup, shown here, was an unappetizing muddy hue.
I was surprised to hear this remark, since brown is the natural color in so much of what we eat, from mushrooms to lentils and beef. Do you take issue with eating brown food?