Does the New MasterChef Cookbook Reveal the Show's Winner?
Does the MasterChef Cookbook Reveal the Show's Winner?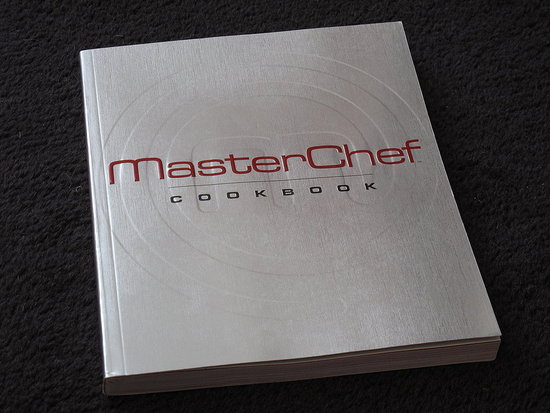 A new title to be released today, MasterChef Cookbook by JoAnn Cianciulli, hopes to perpetuate Gordon Ramsay's current Fox show of the same name. The book offers tips on essential kitchen techniques, highlights favorite chef ingredients, and includes over 80 recipes from both judges and contestants. But does it also give away the cooking competition's ultimate winner? Find out (warning: possible spoiler alert!) after the jump.
The book features recipes from all 14 home cooks competing on the show, but gives more press time to some than others. The exhaustive index, which lists the pages on which contestants have sidebars, photos, and recipes, reveals that five contestants share only two recipes, while four more share three recipes and three competitors have four recipes. One competitor, David Miller, has five recipes featured in the book. And even better, Southern ingenue Whitney Miller (no relation to David) not only has three full-page pictures, but also has recipes from six different challenges — a solid indication that she's passed the most eliminations. Here's a rundown of the competitors. See if you can predict who's going to stay through the end:
Eliminated on episode four:
Avis White (2 recipes)
Sheena Zadeh (3 recipes)
Eliminated on episode five:
Jenna Hamiter (3 recipes)
Eliminated on episode six:
Faruq Jenkins (2 recipes)
Eliminated on episode seven:
Still competing:
Slim Huynh (2 recipes)
Sharone Hakman (2 recipes)
Tracy Nailor (3 recipes)
Jake Gandolfo (3 recipes)
Lee Knaz (4 recipes)
Sheetal Bhagat (4 recipes)
Mike Kim (4 recipes)
David Miller (5 recipes)
Whitney Miller (6 recipes)
Take a look at the gallery of pictures I snapped below. Do you, like me, think the contestants with the highest number of recipes are the finalists?