This past weekend at SXSW [1] in Austin, chef Dominique Ansel debuted the highly anticipated chocolate chip cookie milk shot [2], a "soft chocolate chip cookie in the shape of a shot glass filled with cold, fresh milk." To be expected, festival attendees snapped and shared shots of the dessert, filling us with longing and deep-seated envy. Take a look at the cookie shot from every angle, and see if tasters deemed it delicious or overhyped.
Source: Instagram user peoplegreatideas [3]
#CookieShot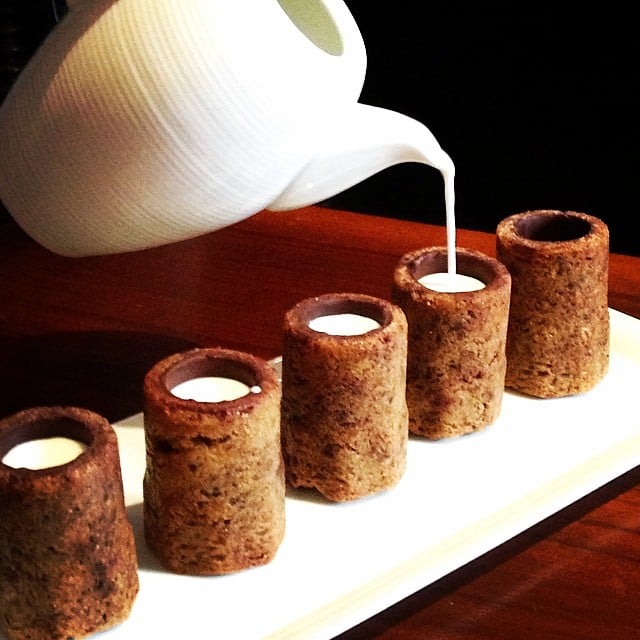 Dominique started the trend, so he called the hashtag #cookieshot.
Source: Instagram user dominiqueansel [4]
So Close You Can Almost Touch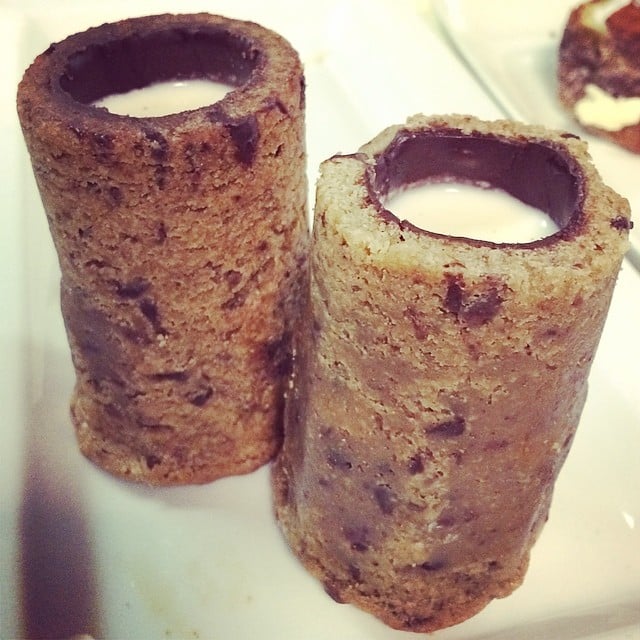 But you can't. The limitations of technology deem this impossible. We suffer with you. To make matters worse, apparently "yes, they taste as good as they look."
Source: Instagram user peoplegreatideas [5]
Cronuts and Cookie Milk Shots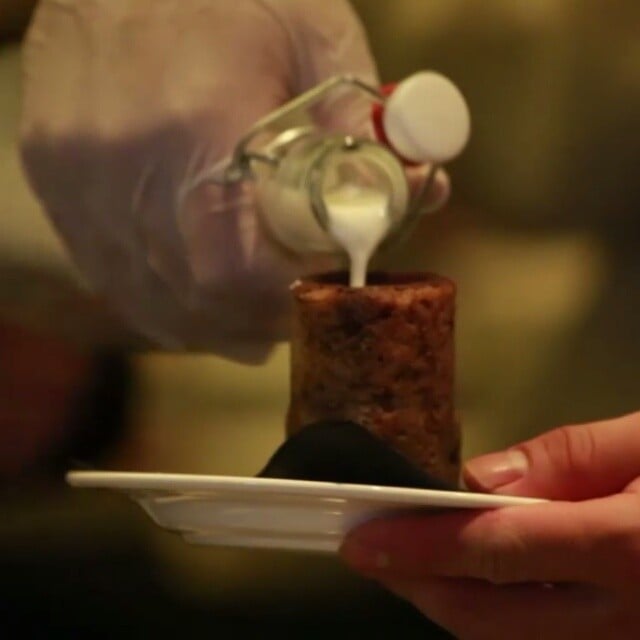 Crunchy or soft? This video lets you vicariously eat/take a cookie shot.
Source: Instagram user austin360 [6]
Close-Up Cookie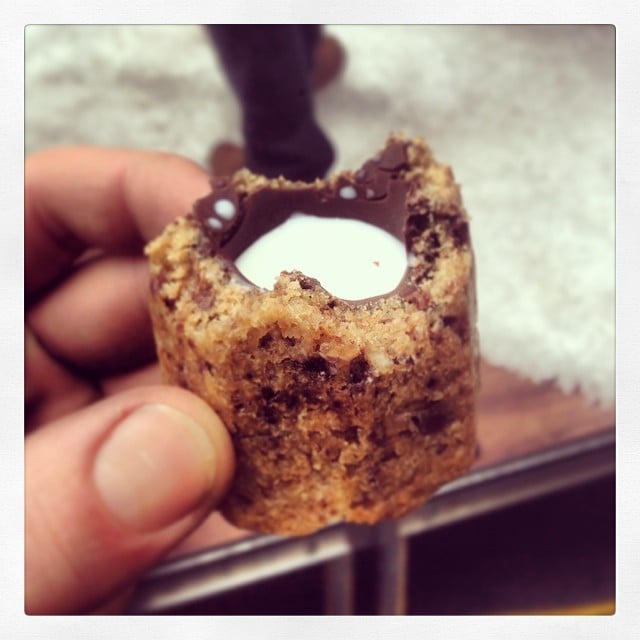 The tempered chocolate inside the cookie kept the milk from seeping out.
Source: Instagram user david_fine [7]
Still Plenty of Love For the Cronut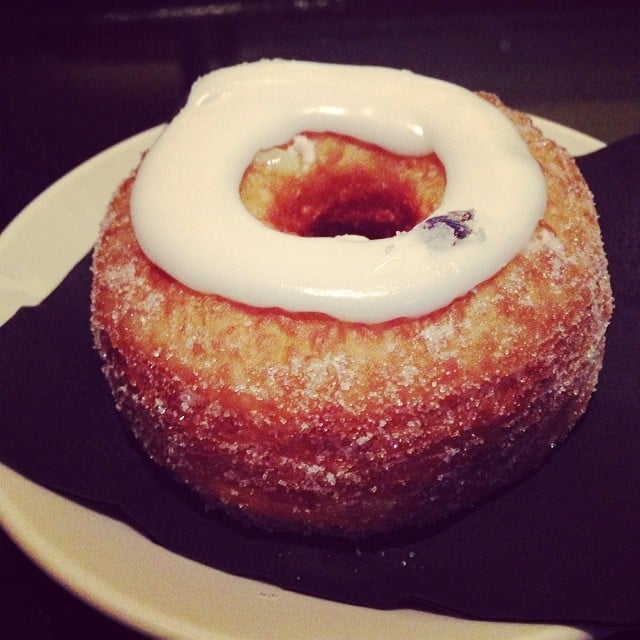 Dominique also served his beloved Cronuts to the crowd. "Would you ever wait about 2hrs in a line at midnight for some pastry? I would never. Still I did," said this partygoer about the milk and honey Cronut (with lightly scented lavender sugar).
Source: Instagram user martinstrutz [8]
Lots to Go Around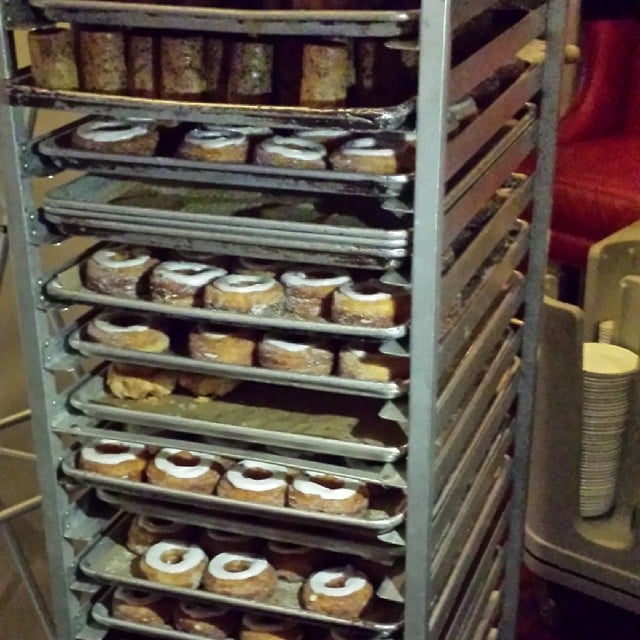 Sheet trays upon sheet trays of Cronuts and cookie shots are probably making your mouth water.
Source: Instagram user jeremyofnyc [9]
Take-Home DKA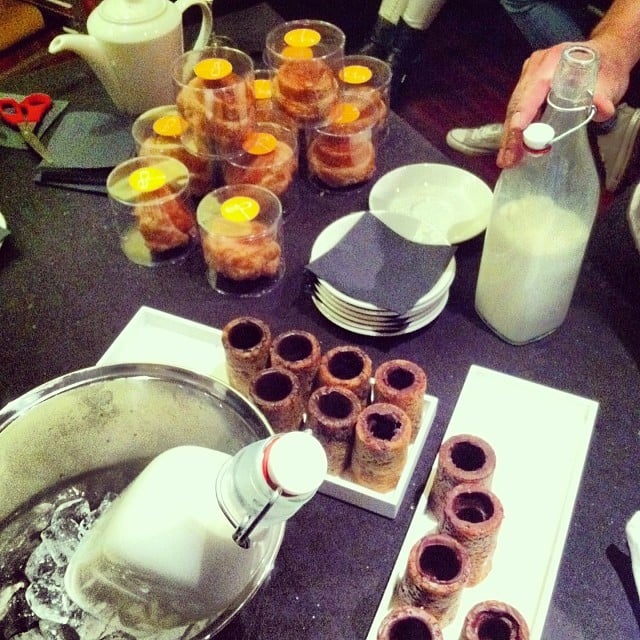 The chef also packaged his signature DKA (Dominique's Kouign Amann) for guests to take home.
Source: Instagram user jhk11 [10]
Celebs Take Cookie Shots!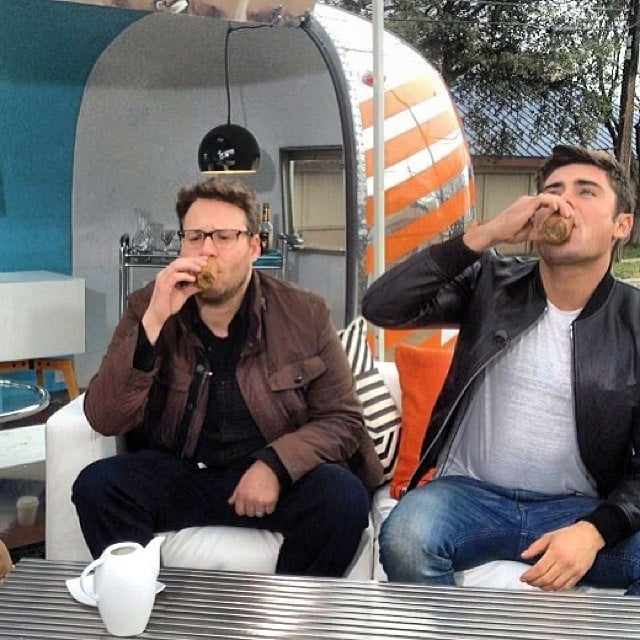 Seth Rogen [11] and Zac Efron [12] even tried the cookie shot. Seth looked a little wary, but Zac was all in.
Source: Instagram user team_zacefron [13]
How Badly Do You Want a Cookie Shot?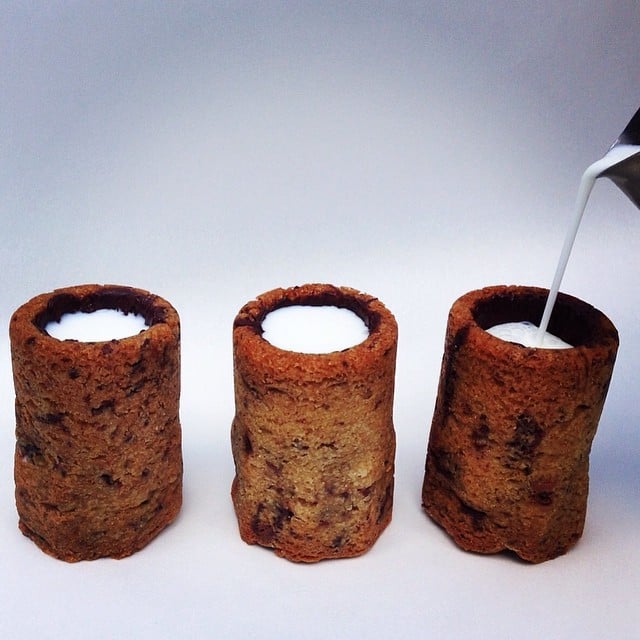 Source: Instagram user dominiqueansel [14]