Domino's Continues Menu Revamp With Boneless Chicken, Wings
Domino's Continues Menu Revamp With Boneless Chicken, Wings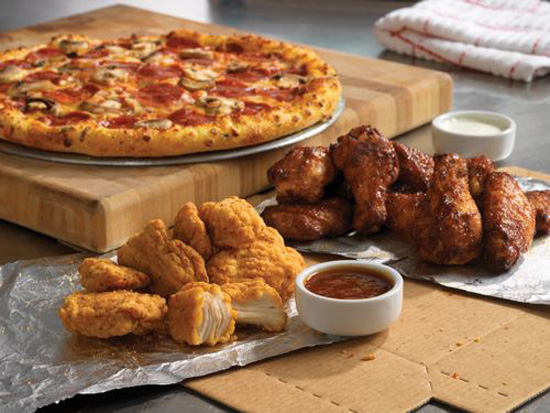 Domino's Pizza sure is focused on moving forward. First, it completely overhauled its pizza; now, it's clucking about newly revamped chicken. The pizza chain added boneless chicken to its menu and updated its chicken wings, launching the new poultry items yesterday with its first national chicken promotion in nine years.
The boneless chicken — made with "100 percent white breast meat" — is served with dippable flavors Kicker Hot Sauce, New Sweet Mango Habañero, BBQ, Ranch, or Blue Cheese. The first three sauce flavors are also available with the traditional chicken wings.
"Over 80 percent of our menu consists of new, permanent menu items introduced since 2008, so the desire to continue getting better goes well beyond our pizza," the company said in a statement. Those of you who've been to Domino's lately: can you attest to the truth of this?