Domino's Pizza Wins in Blind Pizza Tasting
Domino's Pizza Takes the Pie in Blind Taste Test
Domino's Pizza claims to have taken the pie in a blind taste test against competitors Papa John's and Pizza Hut. According to the fast food chain, an independent, blind taste test of 1,800 consumers in eight different markets conducted by Lieberman Research Worldwide showed that Domino's pizzas were preferred to other pizza chains "by a wide margin." The study indicates that eaters prefer Domino's extra cheese, pepperoni, and sausage pizzas all by at least 58 percent over Pizza Hut and Papa John's.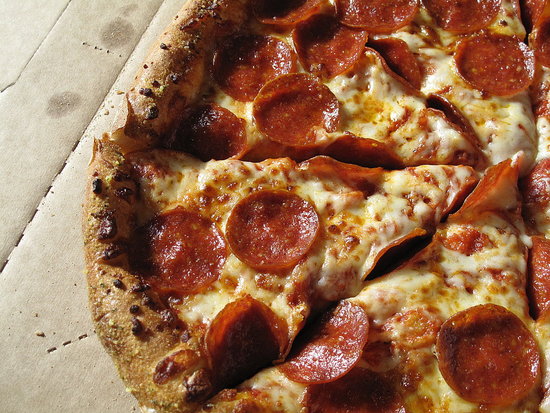 While Papa John's didn't respond to the results, a skeptical representative from Pizza Hut countered by saying, "If you do some research into other taste tests, you'd be hard-pressed to find one in which Domino's won." Although the study was supposedly conducted by an independent research company, it feels rather like a publicity stunt. I'm more inclined to believe the results of the Serious Eats delivery pepperoni test — although admittedly we did see improvement in the new Domino's formula.
Do the results seem rigged to you? Who would come out on top in your personal taste test: Domino's, Papa John's, or Pizza Hut?