Domino's Tests Out New Breakfast Pizza
Would You Eat Breakfast Pizza From a National Chain?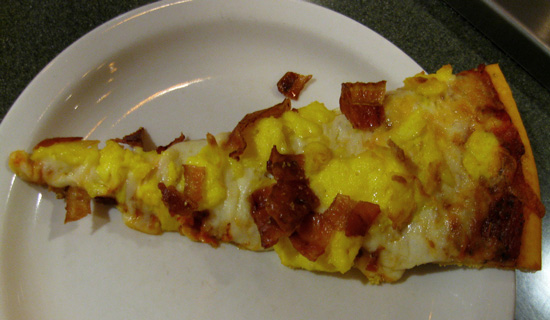 Turns out even pizza joints want a slice of the fast food breakfast pie. Nation's Restaurant News reports that a Domino's Pizza franchise in Dayton, OH, is testing out a breakfast pizza. The pie, which starts at $7.99 for a basic egg-and-cheese topping, is just part of a complete morning menu that includes coffee and orange juice. Although it's not on any other Domino's menus, a spokesperson for the company did confirm that it'll "be watching the store closely to see if it's something we can expand to other stores." I think the idea of breakfast pizza has the potential to catch on at more than one national pizza chain. What about you?
Source: Flickr User robynneblume