Dorie Greenspan Interview
Dorie Greenspan's Baking Advice, Favorite Cookies, and More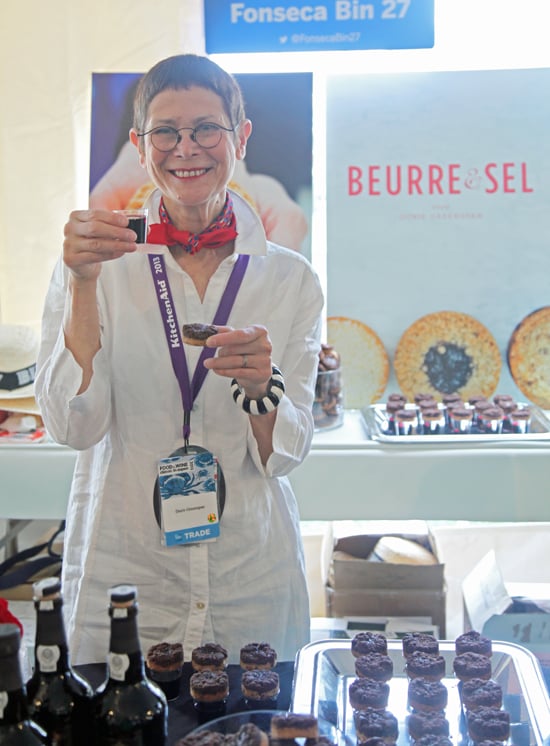 When we ran into her at the Food & Wine Classic in Aspen, accomplished cookbook author Dorie Greenspan agreed to sit with us for a quick chat. Greenspan, who is also the brains behind Beurre & Sel cookies, had plenty of sage advice to give to bakers, as well as musings on the craft itself.
On why she's an avid baker: While Greenspan is an accomplished cook as well as baker, she admitted a particular fondness for baking, as you "share things you bake," whereas typically "you cook for yourself." She enjoys the process of baking, and stressed the importance of patience in the kitchen, explaining that "nothing can be rushed"; it's important to enjoy the process.
On her advice for baking novices: Greenspan emphasized the importance of reading the recipe twice before starting, and getting one's mise en place in order before proceeding.
Keep reading for Dorie's delicious solution for baking mistakes.
On mistakes in the kitchen: A perfectionist — she spent three months getting her recipe for port jammers just right — Greenspan still manages to keep a positive outlook on kitchen mistakes, quipping, "Failures are still pretty delicious." She suggested salvaging cookies that don't turn out quite right by using them as a topping for ice cream. "You learn something even if it doesn't work," she observed.
On her favorite Beurre & Sel cookies: The baking guru admitted a particular fondness for her sablés, as they're the "purest, simplest cookie" and you can "taste the butter." She's particularly proud of her recipe, as it's more difficult "to work to get the balance right when things taste simple." She also enjoyed the challenge of creating a cookie to pair with Fonseca Bin 27's port.
Photos: Nicole Perry, Anna Monette Roberts