Dorie Greenspan's Parmesan Toasts Recipe
Take Cheese and Crackers to New Heights With Dorie Greenspan's Parm Toasts
POPSUGAR is bringing you an exclusive look at Thanksgiving recipes from famous lifestyle influencers. We're excited to present the first online look at this parmesan toasts recipe from Dorie Greenspan's Dorie's Cookies cookbook.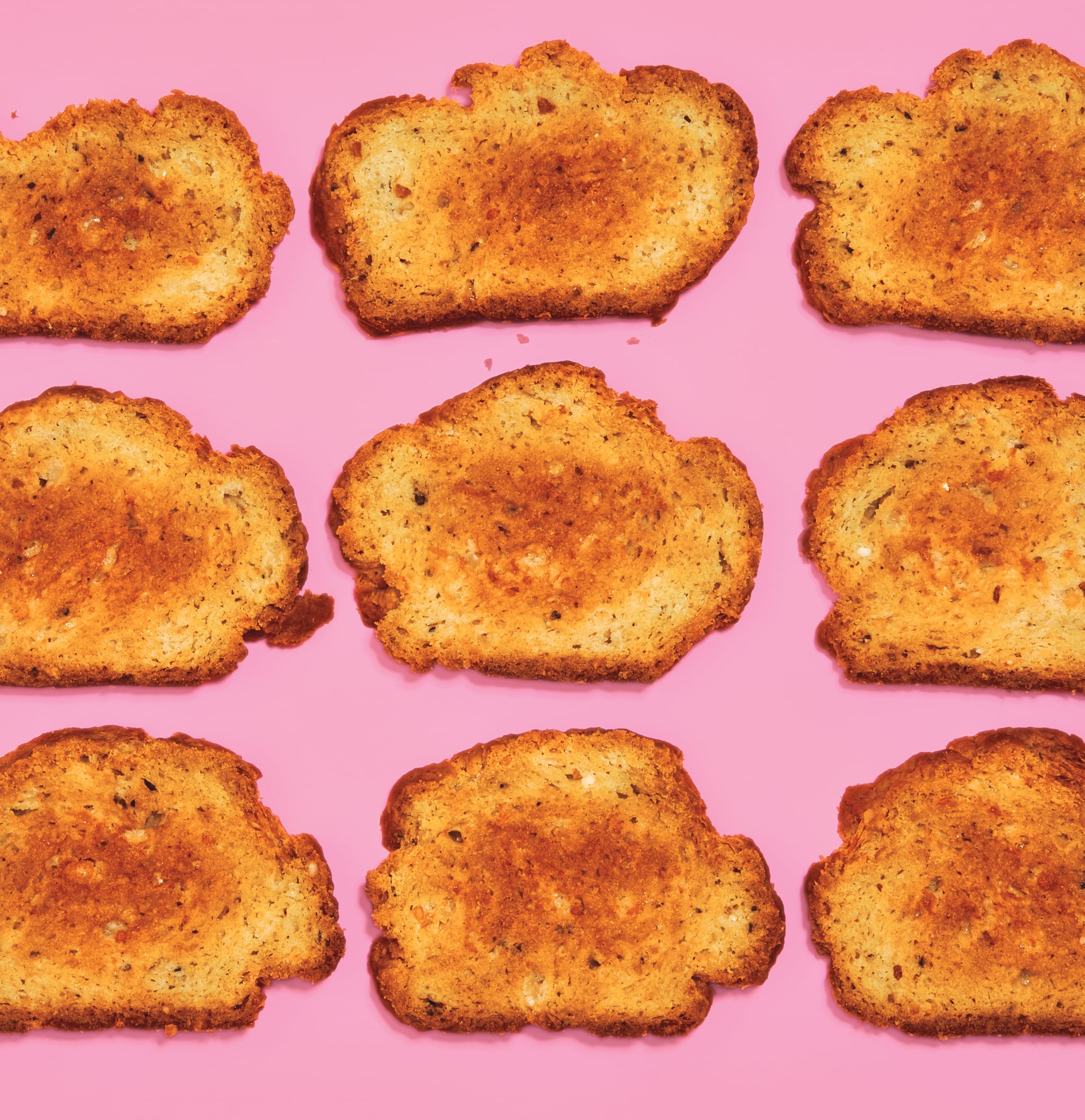 Call these biscotti if you want, and you wouldn't be wrong — they're made and baked just like biscotti — but I like to think of them as toasts. Serve as an on-their-own cocktail nibble, make them the base for delicious tapas (they're great with a swipe of butter and a slice of ham or juicy tomato, or both, or something a little off-sweet, like pepper jelly and soft goat's — or sheep's — milk cheese or use as croutons to float in soup or crumble into a salad. Because they're baked twice, the parmesan turns the same rust color that the most seductive grilled cheese sandwiches do. I love their crunchy, dry-toast texture, their marvelous flavor, and the scent that fills the kitchen as they bake. That they keep almost forever is a bonus.
The parm toasts are a T-giving utility player. They're great with predinner drinks; serve them solo or swipe them with something soft and savory. They can float in soup: think the most flavorful crouton ever. And they can be tucked into the bread basket. I love them with cranberry sauce.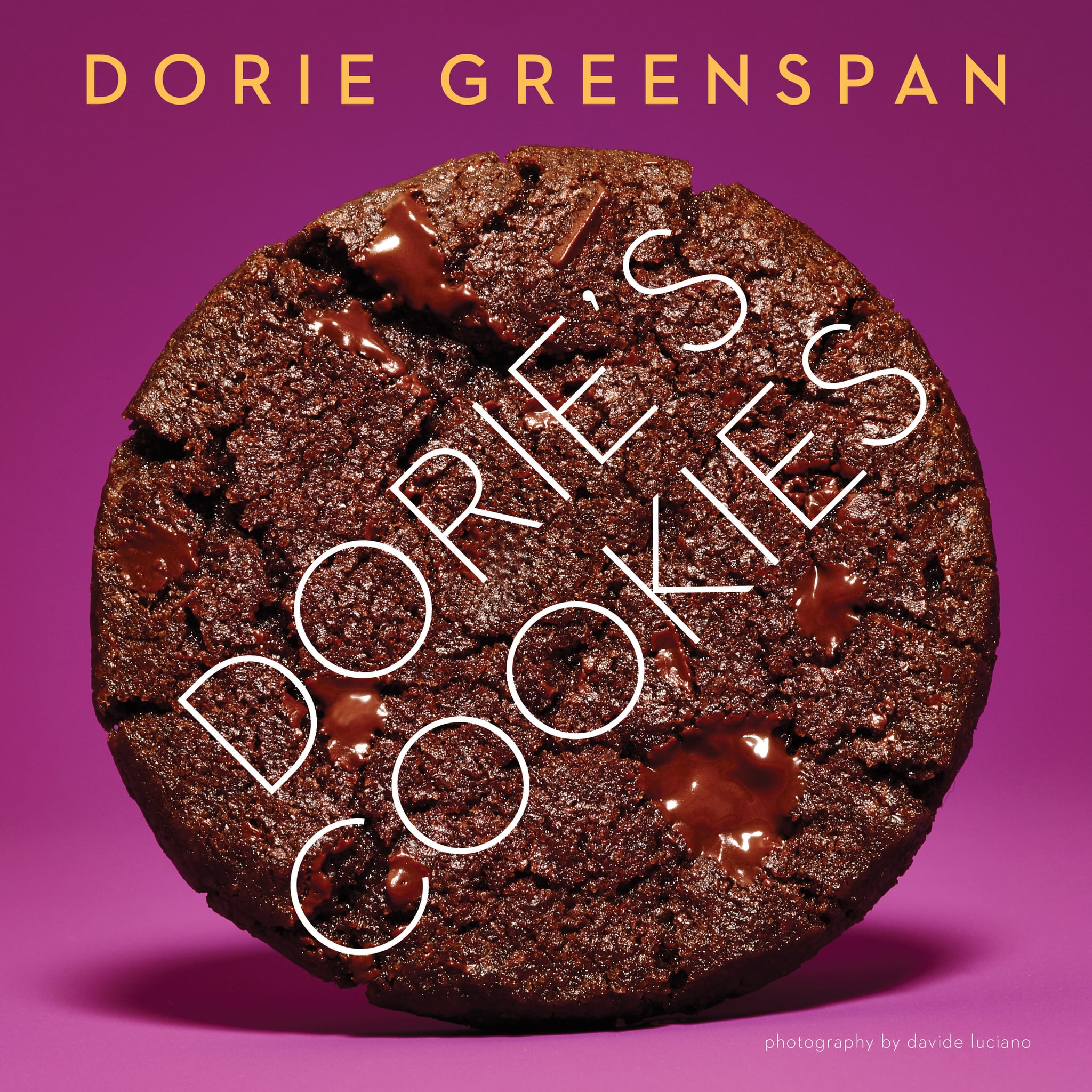 Notes
A word on the cheese: you must use shredded parmesan; grated doesn't bake the same way.
Covered and stored at room temperature, the toasts will keep for about 2 weeks.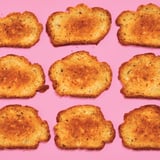 Ingredients
2 1/2 cups (340 grams) all-purpose flour
1 1/2 teaspoons baking powder
1 teaspoon fine sea salt
1/2 teaspoon baking soda
1/4 teaspoon freshly ground black pepper
3 large eggs, at room temperature
7 tablespoons (100 milliliters) extra-virgin olive oil
2 tablespoons white wine
1 tablespoon honey
1 1/2 cups (5 1/4 ounces; 150 grams) shredded parmesan
Directions
Center a rack in the oven and preheat it to 350°F. Line a baking sheet with parchment paper or a silicone baking mat.
Whisk the flour, baking powder, salt, baking soda, and pepper together.
Working with a stand mixer fitted with the paddle attachment, or in a large bowl with a hand mixer, beat the eggs, oil, wine, and honey together on medium speed for 3 minutes; the mix will be smooth and shiny. Turn off the mixer, add the flour all at once and pulse a few times, just until the risk of flying flour is passed, then mix on low speed only until the dry ingredients are almost incorporated. Add the cheese and mix to blend — you'll have a dough that will clean the sides of the bowl. Give the dough a last few turns with a sturdy flexible spatula.
Turn the dough out and divide it in half. Put each piece a few inches away from one of the long sides of the baking sheet — leave room between the two pieces, because they'll expand in the oven. Use your fingers and a spatula to shape each piece of dough into a rectangle about 12 inches long and 1 1/2 inches wide. Don't strive for perfection — it's unattainable.
Bake the logs for 25 minutes, rotating the baking sheet after about 15 minutes; the logs will have expanded, cracked, and browned lightly. Transfer the baking sheet to a rack and let the logs rest for 20 minutes.
Reduce the oven temperature to 325°F.
Using a wide metal spatula, transfer the logs to a cutting board and, with a long serrated knife, cut into 1/2-inch-thick slices. Some pieces will break; sadly, that's the nature of these toasts. Lay the slices cut side down on the baking sheet and bake for 10 minutes. Turn the pieces over and bake for 10 minutes more — they'll be deeply golden brown. Transfer the toasts to racks and allow them to cool completely; they'll get crispier and firmer as they cool.
Image Source: Text excerpted from Dorie's Cookies © 2016 by Dorie Greenspan. Reproduced by permission of Houghton Mifflin Harcourt. All rights reserved.
Information
Category

Appetizers, Breads/Crackers

Cuisine

North American

Yield

Makes about 44 toasts