Dried Apple Crackers
Artisanal Pick: Simple & Crisp Apple Dried Fruit Crisps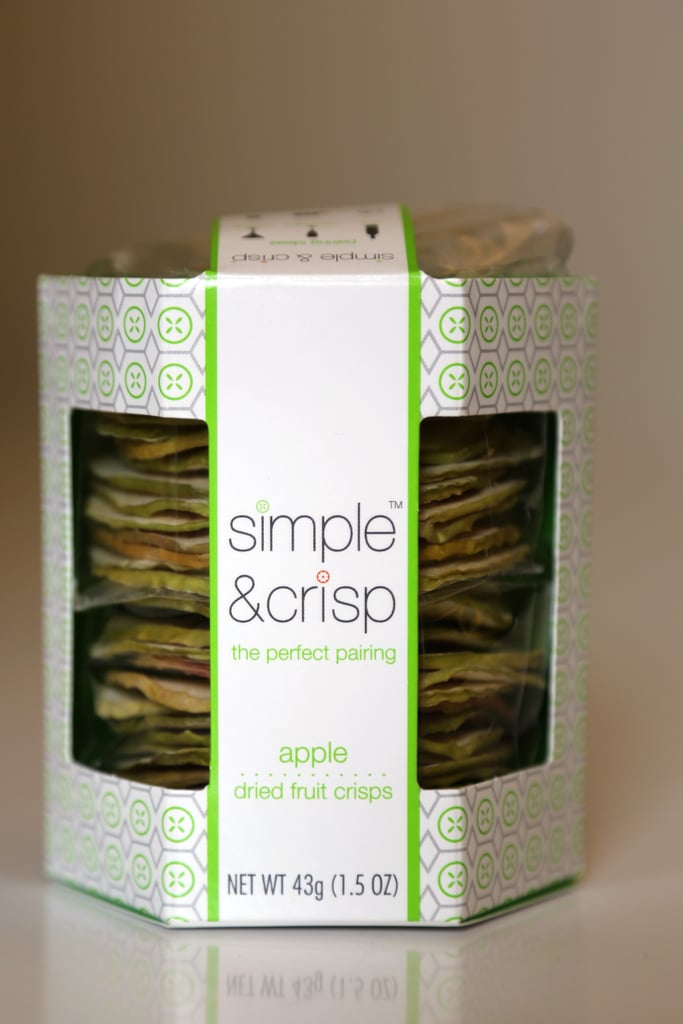 Dried fruit snacks are making a huge resurgence in the food market as of late, but these Simple & Crisp dried fruit crisps ($9) are an ingenious spin. While you can snack on them as is, the thin, cylindrical shape makes them ideal cracker substitutes for prosciutto, foie gras, or cheese.

We tried the whole line (including pear and orange), but we decided the apple is our favorite. Our tasters loved the tart flavor and easy-to-chew, almost juicy texture. Upon biting, the apple chip instantly dissolves, and tasters imagined snacking on these all day with a jar of peanut butter or some caramel.
The $9 per container is a hefty sum, even if the produce is organic and picked at optimal ripeness. However, for the special occasion party, I think these crisps would be a great addition to a charcuterie platter. You can find the crisps at Whole Foods or order them online at Dean and Deluca.