Duchy Shortbread Cookies Review
Shortbread Cookies Fit For a Royal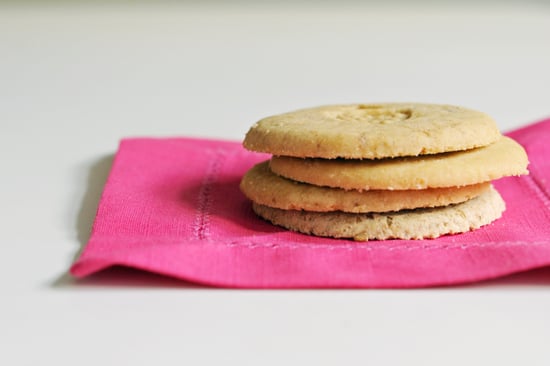 A handful of British nibbles boast a Royal Warrant of Appointment — essentially, a stamp of approval from the royal family — but today's treat, Duchy Originals trumps all when it comes to bragging rights among Anglophiles. Founded in 1992 by His Royal Highness Prince Charles The Prince of Wales, this brand of biscuits uses its royal clout for a good cause: historically, Duchy donates about $5 million of its sales to charity each year. But we're interested in answering the most important question of all: how do these cookies actually taste?
Duchy Originals Highland All Butter Shortbread
Thin, crisp, and crumbly, with an appropriately short texture, these butter-rich cookies earned high ratings from tasters (nary a mark below a 4 1/2). If you're looking to enjoy a classic shortbread cookie without turning on the oven, these will satisfy cravings, no doubt.
Duchy Originals Stem Ginger All Butter Shortbread
If you're asking what is stem ginger, and what is it doing in my shortbread cookies, we've got answers. Stem ginger typically refers to candied ginger, and as for the second half of the question, the spicy-sweet seasoning adds a hit of flavor to these buttery biscuits. Overall, we liked this less-traditional option, though a few tasters wished the ginger flavor was kicked up a notch, but most found its lingering aftertaste pleasing.
Keep reading to see how the rest of the line stacked up.
Duchy Originals Lemon All Butter Shortbread
A hair less well-received than their ginger cousins, Duchy's lemon shortbread suffered from an opposite problem: some tasters felt they were bit too forward with the lemon flavor. A quick look at the ingredients unearthed a likely culprit: lemon oil and candied zest. While hardly offensive, we'd be even more enamored with this variety if the lemon flavor was a bit brighter and lighter.
Duchy Originals Oaten Biscuit
Depending on your perspective, these savory-sweet biscuits were either the best or worst of the bunch. Those in the pro camp praised their nubbly texture — think steel cut oats — and perfect salt level. Naysayers felt they had a bizarrely doughy aftertaste, or alternatively felt they were just plain "weird." Love digestive biscuits? Then you'll likely take to these with enthusiasm, as they're similar in concept, though a bit less sweet. If you do try them out, we'd recommend pairing a biscuit or two with a cup of tea or a wedge of mild, bloomy rind cheese.