Duck Dynasty Wine Review
Tasting 2 Lines of TV Show Tie-In Wines
Two TV shows with fervent fan bases — Duck Dynasty and Downton Abbey — recently released tie-in lines of wine. The question is, are they worth trying or are they at best destined for a white elephant gift exchange? While one line was quaffable (though not outright fabulous), the other was barely passable. Can you guess which? Keep reading to find out which to sip and which to skip.
Duck Commander Wine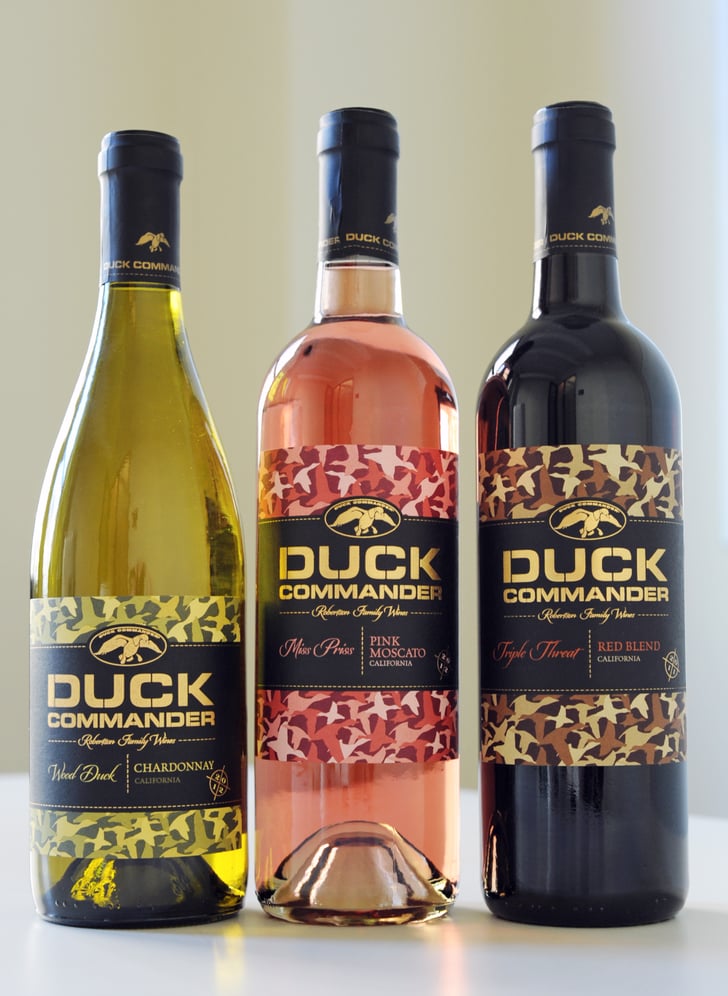 Notes of brown butter, cake batter, and oak combine with a fruity, slightly off-dry flavor for a wine that's perfectly in line with Duck Dynasty. It might not be terribly sophisticated, but it's good in a guilty-pleasure sort of way.
Candy-sweet, slightly tart, and easy to drink, this Pink Moscato brought to mind the pink wine of choice during the '90s, White Zinfandel. Fair warning: it takes juice-box wine to a near-literal level.
While we wouldn't go as far as to say that this red blend is a "triple threat," it was our favorite of the TV tie-in wines we tried. Hot on the nose and astringent in the same way that hot peppers are (think jalapeños), it was unusual, accessible, and appropriately priced.
Downton Abbey Wine
It's a major stretch to say that this red is in line with the wine that Lord and Lady Grantham would have sipped on at their table. After even one dainty sip, this excessively tannic wine caused our mouths to dry up like a desert plain. Even when paired with food, it had little to recommend it. Don't bother with this one even if you're a Downton Abbey megafan.
The best praise we could muster for this White Bordeux was that it would be a good bottle to open at the end of the night (i.e. when you're already quite tipsy). That said, of the pair of Downton Abbey wines, this was the clear winner thanks to its fruity aroma of passion fruit and lemon and its straightforward, highly acidic structure. Still, for $17, we expect a lot more.