Will Duck Be the Next Big Protein to Go Mainstream?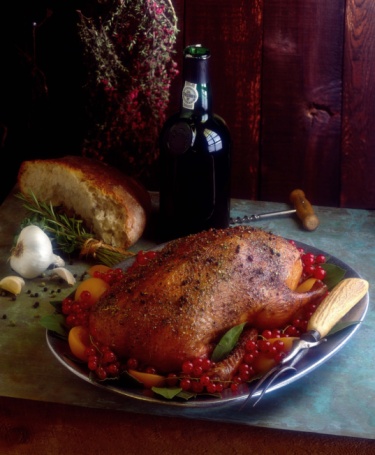 Last night I attended the Zinfandel Advocate and Producer's Good Eats and Zinfandel Pairing. It's a walk-around tasting where restaurants join forces with a winery and offer a bite of food that's paired with a specific wine. This was my fourth year at the event, and there was one major difference from the previous years: duck was everywhere! Normally lamb and beef dishes are highlighted, but yesterday it was all about duck. From spicy duck chili to duck risotto laced with bacon, chefs from all over the San Francisco Bay Area were offering their take on the delicious bird.
I couldn't help but wonder: is duck becoming more mainstream? Duck's often praised for its fat, which is perfect for frying and makes scrumptious fries, but it's also a versatile meat that works well in everything from braises to pasta sauces. In fact, I served duck at my New Year's Eve party and it was the first time I cooked with the protein in my own home. It was a rewarding and tasty experience and I plan on experimenting with it more.
How about you? Do you cook with duck? Will you order duck in a restaurant?