Dulce de Leche Cheerios Review
Taste Test: Dulce de Leche Cheerios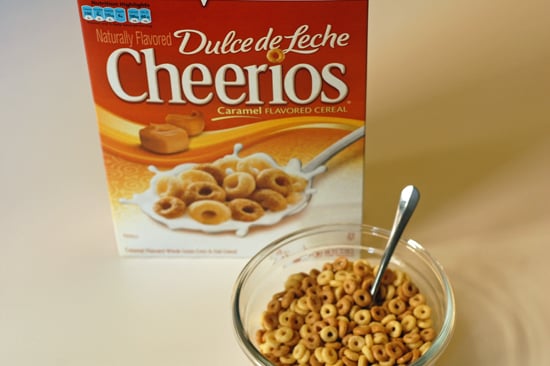 Practically every American child grows up on Cheerios, either regular or honey nut, so you would think that the new dulce de leche flavor would be an instant hit. Caramel coated corn and oat Os sounds pretty darn unbeatable, yet our taste testers weren't that impressed.
The promise: The "thick caramel sauce popular in Latin America inspired this new Cheerios flavor."
See the rating.
What our tasters thought: Several tasters thought the Cheerios were "too sweet" and "tasted like dessert." One noted that it tastes like "chemicals and corn." However, many in the group remarked that the Cheerios were trying to taste like Fruit Loops and Cap'n Crunch, two childhood favorites.
What YumSugar thought: While it's a pretty sweet dry cereal, the sugar factor does tone down when mixed with milk. If you plan to eat the Os dry, try tossing them in a salty trail mix.
Tasters' rating average: 1.5 out of 5
Overall thoughts: Dulce de leche Cheerios might be a winner for adults who miss their childhood favorites. However, for the majority of us, this caramel-inspired cereal is too sweet and dessert-like for breakfast, so we'll stick to the original or honey-nut varieties.
Have you tried the latest cereal from Cheerios?