Easter Brunch Decorations
For Easter Brunch, Paint the Table With Pastels
As POPSUGAR editors, we independently select and write about stuff we love and think you'll like too. POPSUGAR has affiliate partnerships, so we get a share of the revenue from your purchase.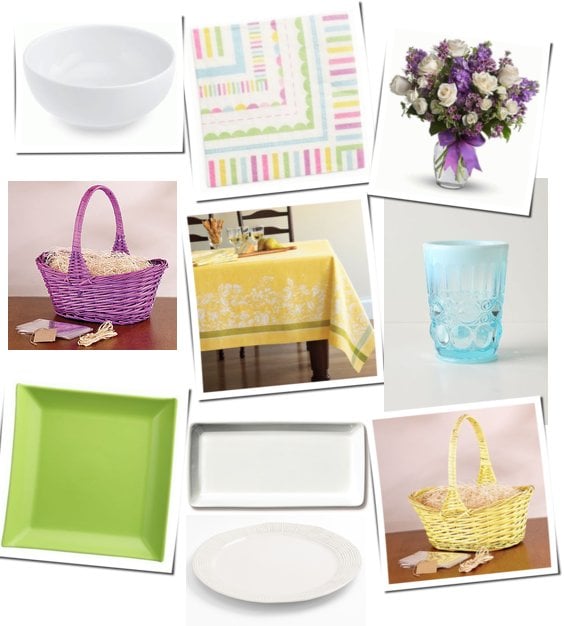 It's easy to create a beautiful tablescape for an Easter brunch: simply use the holiday's iconic symbols (eggs, baskets) and colors (pastels). Cover the serving table with a yellow table cloth ($120) and offer the food on large white platters ($70). Throw in striped cocktail napkins ($3) and colorful plates ($2.50) and glasses ($12). Add a few Easter baskets ($4) and a gorgeous bouquet of flowers and call it a day!
How are you decorating for Easter?