Easter is just a few weeks away, so if you find yourself looking for some colorful inspiration for your table, you've come to the right place. Discover fast and easy ideas for what to serve, how to decorate the table, and what to sip on. Most importantly, all of this will come together in no time, making it perfect for last-minute planning.
The Menu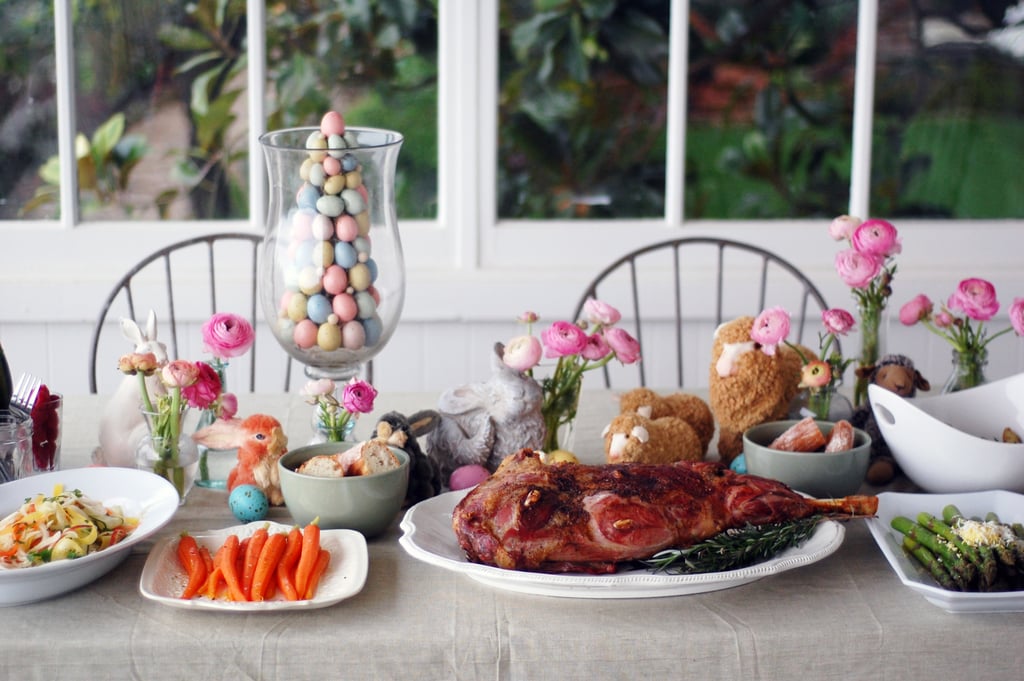 Rosé Champagne and Raspberries
Rosemary-Roasted Leg of Lamb
Fingerling Potatoes Sautéed in Butter and Parsley
Steamed Carrots With Olive Oil and Lemon Juice
Asparagus With Grated Hard-Boiled Egg and Vinaigrette
Shaved Vegetable Salad
Strawberry Tart With Freshly Whipped Cream
Raspberries and Rosé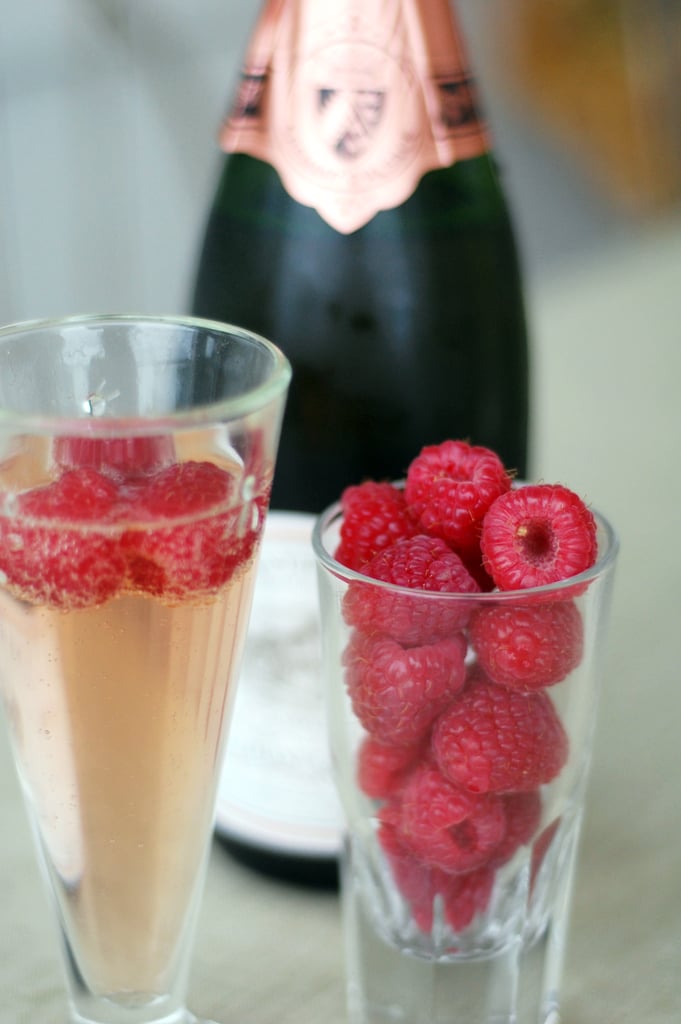 Champagne is a great drink option for this menu, but why not make it just a little more special? Plop fresh raspberries right into your champagne glass and top with your favorite sparkling rosé. The berry will trap all of the bubbles and make a fun treat at the end of your drink.
Rosemary-Roasted Leg of Lamb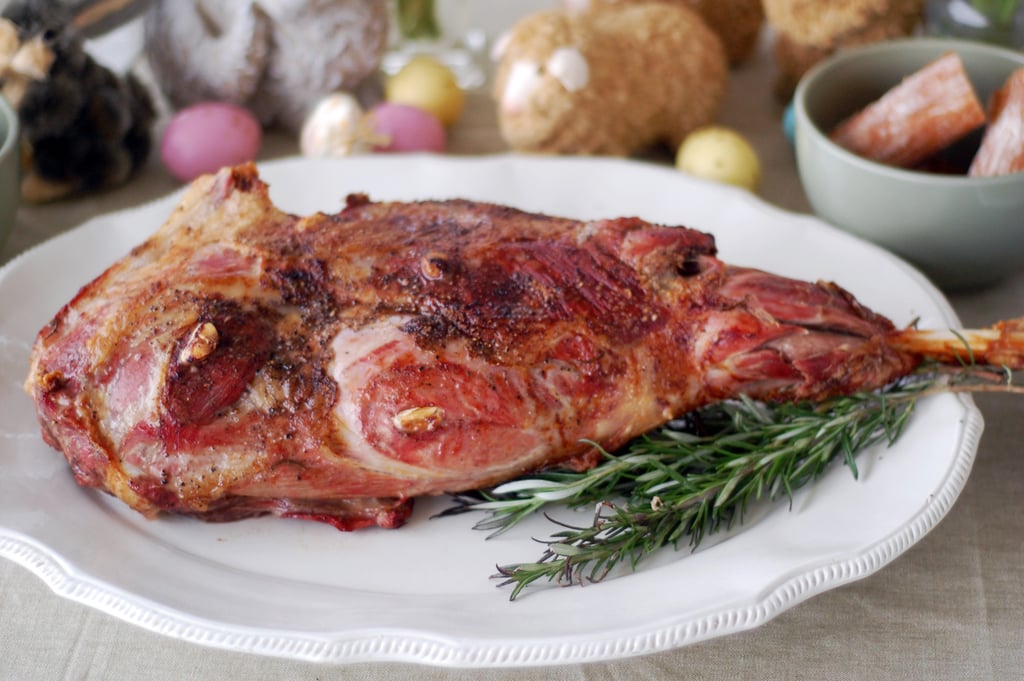 A stunning roasted leg of lamb [1] on a bed of rosemary will likely be the star of the show. Luckily, it's a cinch to prepare and you can cook everything else while it's roasting away.
Buttery Potatoes With Parsley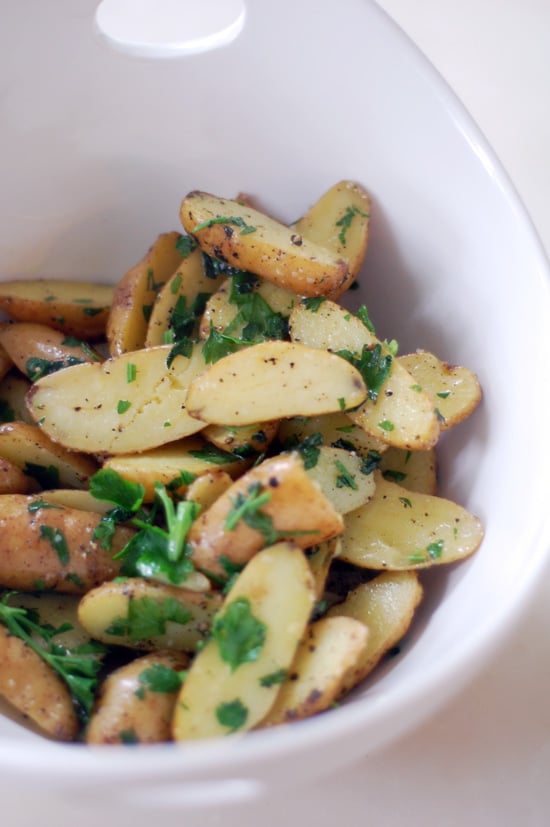 Buttery potatoes with parsley [2] make a great anytime side dish, but they especially go well with a large roast. The parsley cuts the richness of the dish just enough and makes it completely satisfying.
Steamed Carrots With Olive Oil and Lemon Juice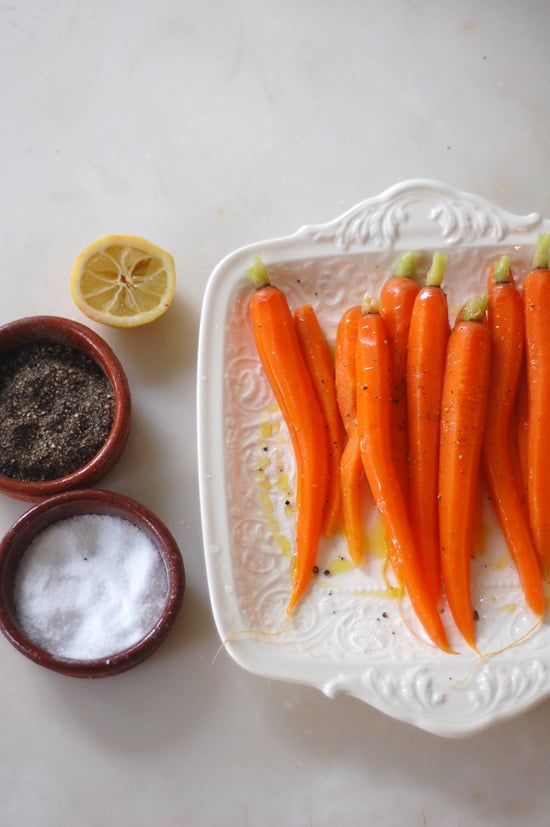 Often simplicity is your best bet when it comes to fresh, colorful produce like carrots [3]. A quick steam, a drizzle of olive oil, and a squeeze of lemon juice are all you need for a memorable side dish.
Asparagus With Grated Egg and Vinaigrette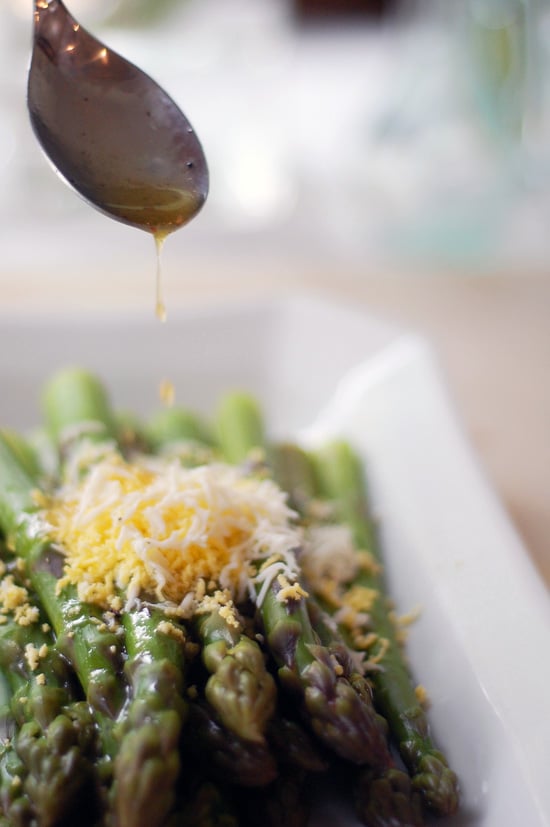 Use your hard-boiled Easter egg in an unexpected way this year. Grate it on top of steamed asparagus [4] and drizzle with a simple vinaigrette for a side dish that will leave people impressed.
Ribboned Vegetable Salad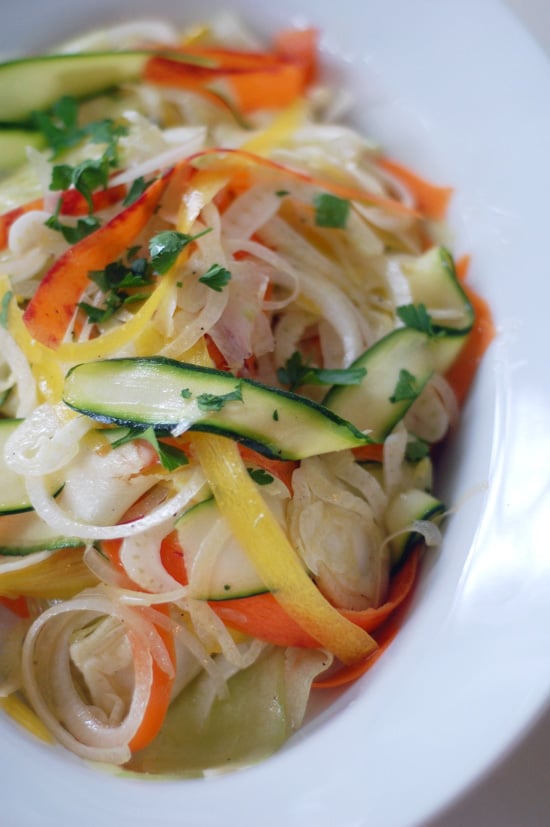 A green salad works for any menu, but for a more elegant salad that incorporates Spring vegetables, turn to your vegetable peeler. This ribboned vegetable salad [5] is light and flavorful.
Strawberry Tart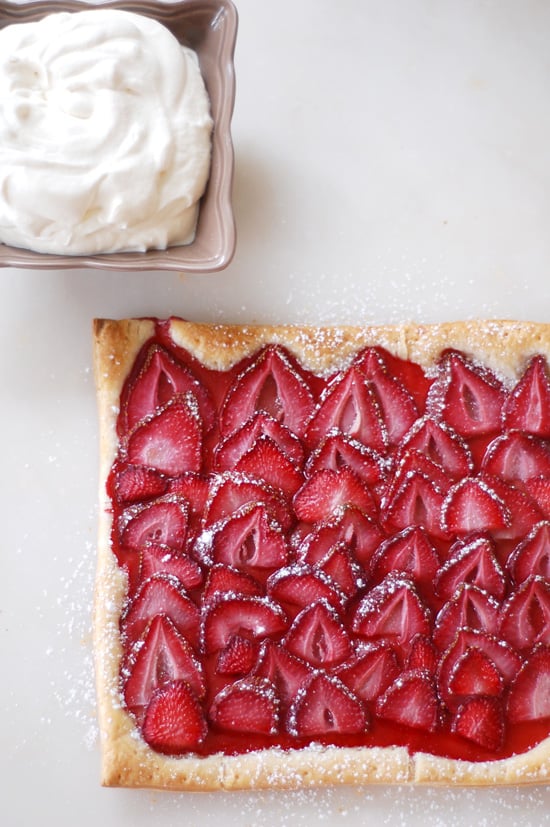 This simple strawberry tart [6] comes together quickly and with minimal effort. The result is colorful, seasonal, and fun — the perfect way to end a Spring Easter meal.
Easter Cocktails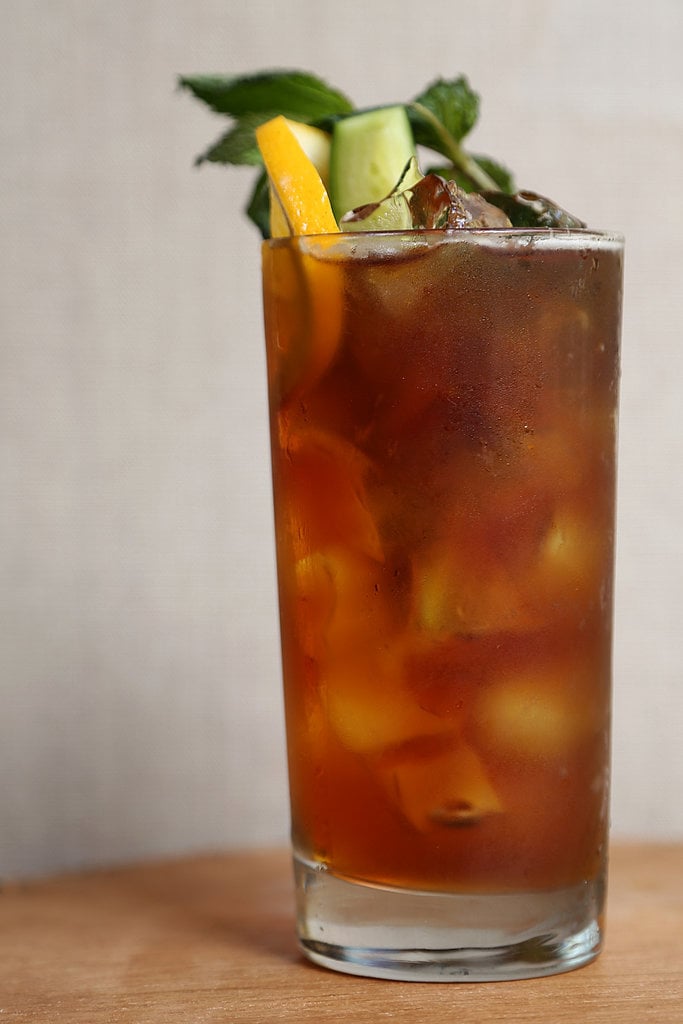 If you're looking for some more interesting drinks to serve at your Easter event, we've got 18 ideas for you [7].
Decorate With Spring Flowers and Animals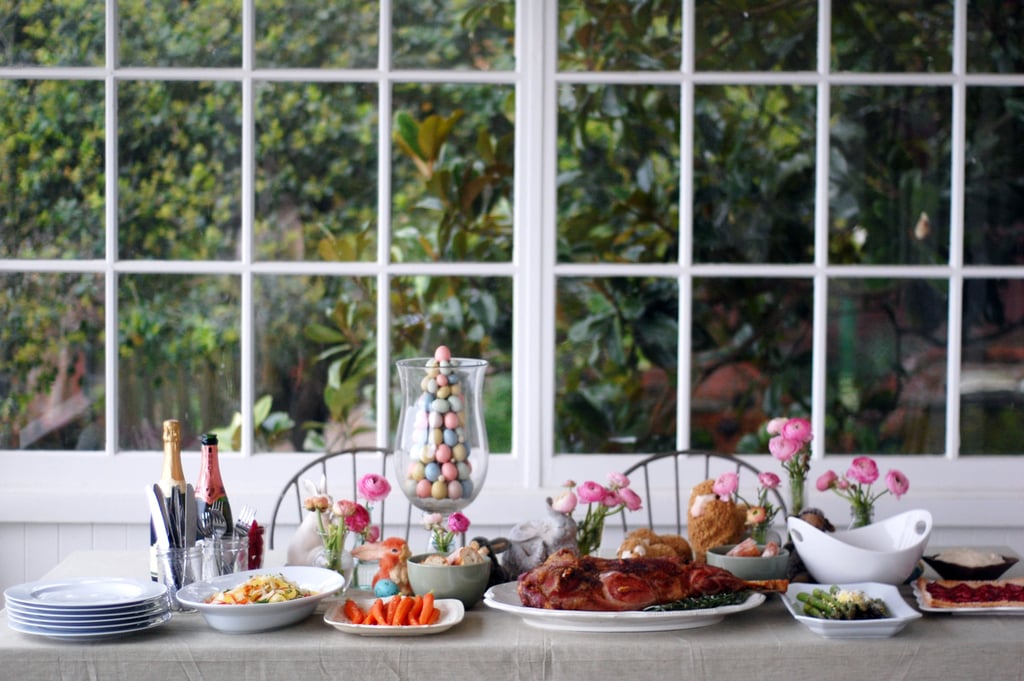 We chose to use ranunculus in smaller mismatched vases to bring color and height to the tablescape. Scatter eggs across the table and place stuffed Spring animals in between the flowers. For a more relaxed party, set up a buffet like we did with stacked plates and utensils in mason jars.