Easy Delicious Pizza Dip Recipe
Dip Into This Pizza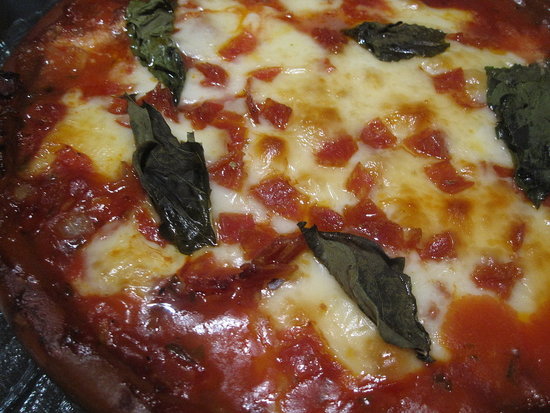 If you love pizza — and who doesn't love pizza? Everyone does! — you are going to go Lady Gaga for this dip. It's like pepperoni pizza, but in liquid form. It's incredibly easy to make and is just the thing to put on your Super Bowl menu.
I recently served it a party and marveled when every guest first tasted it. "What is this?" they asked, "It tastes just like pizza!" I replied back cleverly, "Well that's because it's pizza dip."
Seriously, I don't know why I waited a whole 28 years before trying this dip. It's beyond amazing. It's cheesy, spicy, and comforting. You simply must make it. Get the recipe now!
Ingredients
1 tablespoon olive oil
1/2 onion, diced
2 garlic cloves, minced
1 (15-ounce) can tomato sauce
1/4 teaspoon dried oregano
pinch red pepper flakes, optional
1 tablespoon minced basil
1 cup ricotta cheese
1 cup mozzarella cheese
1/2 cup diced pepperoni
basil leaves, for garnish
crostini, for serving
Directions
Preheat the oven to 350°F.
Heat the olive oil in a large skillet over medium heat. Add the onion and garlic and sauté until soft and fragrant about 5 minutes. Be careful not to brown the garlic.
Add the tomato sauce, oregano, red pepper flakes, and basil, and bring to a boil. Reduce to a simmer and cook until the flavors have blended 10-15 minutes.
Transfer the sauce to a baking dish. Scoop the ricotta in large chunks into the sauce. Mound the mozzarella on top and sprinkle the pepperoni over the top.
Place in the oven and bake for 20-25 minutes until it's hot, bubbling, and the cheese is melted. Garnish with the basil leaves and serve immediately with the crostini.
Makes about 3 cups.
Information
Category

Dips, Appetizers

Cuisine

Italian