Think of having a carton of eggs in your fridge as an all-day meal insurance policy; they're the perfect topper for quick sautés, can be whipped into creamy pasta sauce, and can star in a satiny french omelet. Keep reading for 17 standout ideas perfect morning, noon, or night.
— Additional reporting by Hilary White
Salad Lyonnaise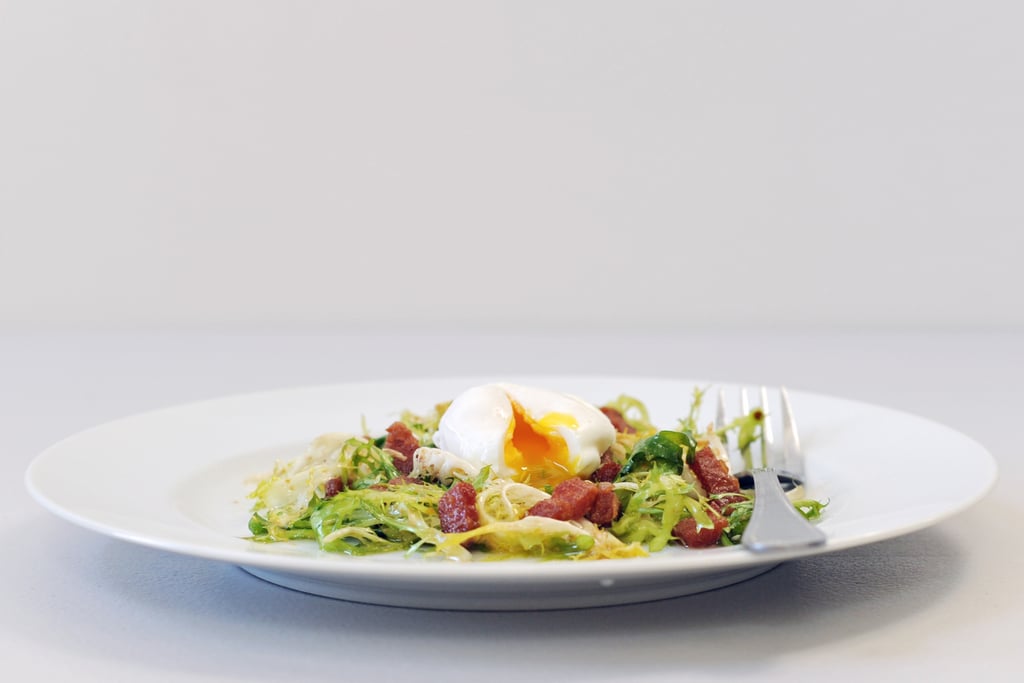 Salad lyonnaise [1] proves that there's a lighter side to a meal with bacon and eggs.
Campanelle Pasta With Hard-Boiled Eggs, Capers, and Watercress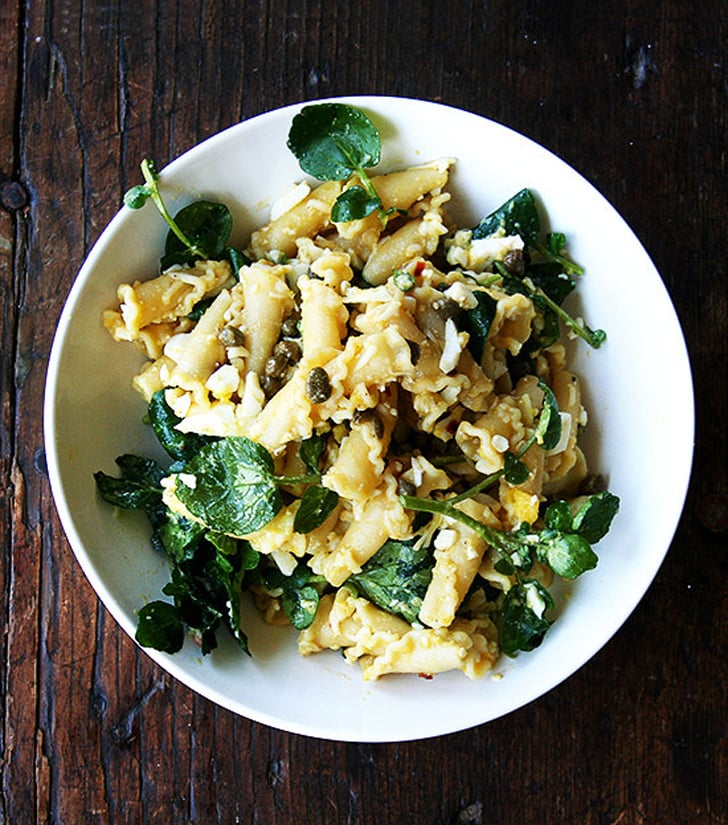 A posh egg and watercress sandwich meets pasta in this hearty bowl of campanelle [2].
Mediterranean Quiche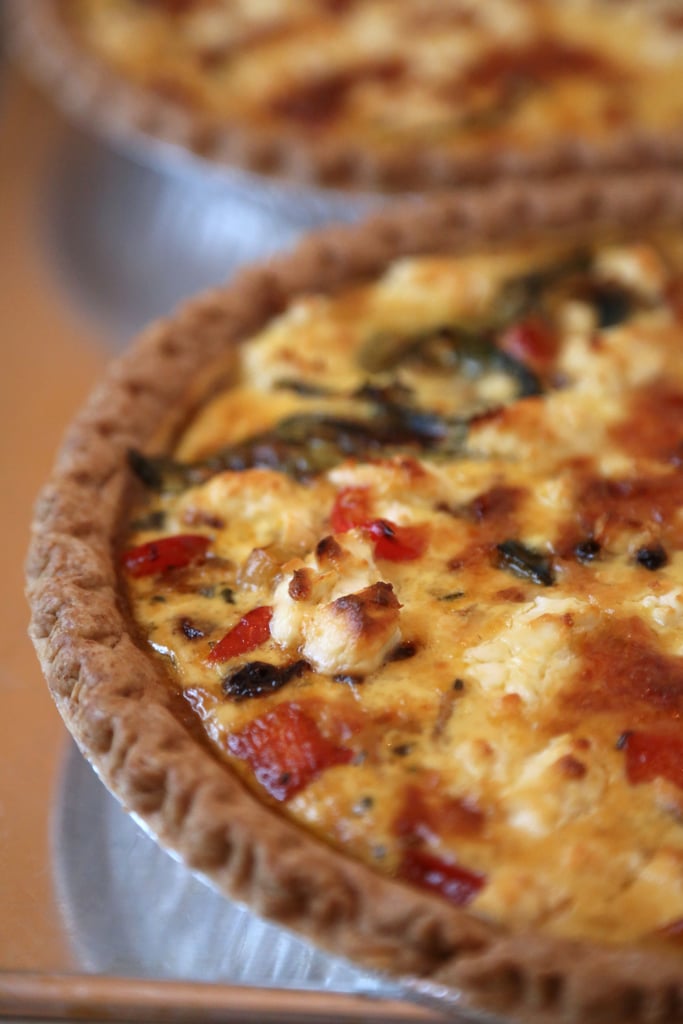 This Mediterranean quiche [3] is filled to the brim with savory goat cheese, gruyère, and an assortment of sautéed vegetables.
Eggs Benedict Cumberbatch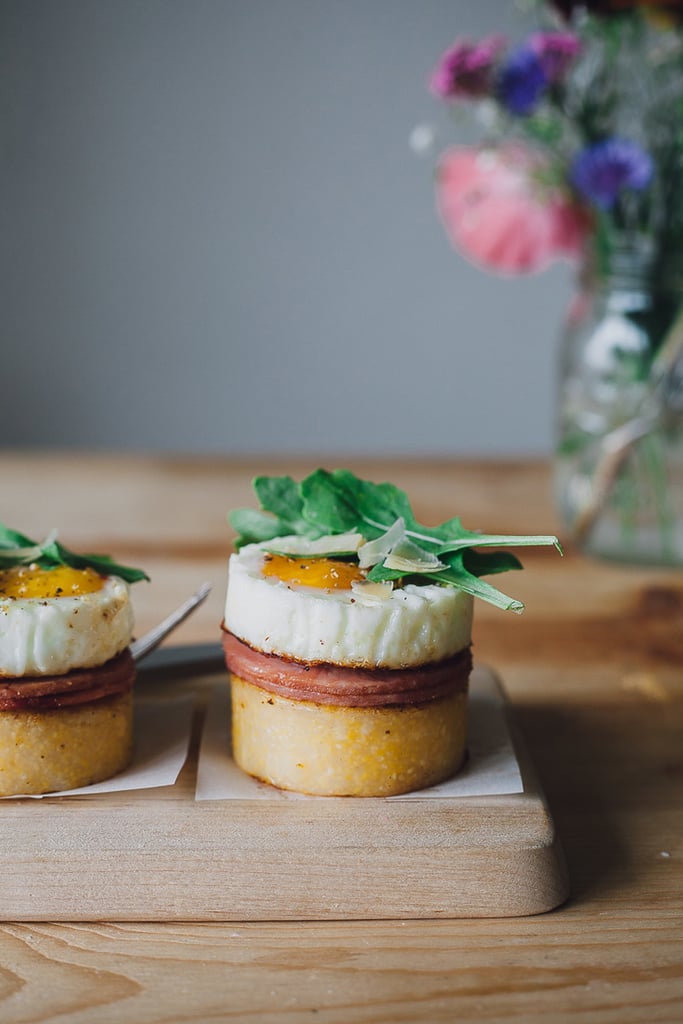 Why is this fried-polenta-based egg sandwich [4] called Eggs Benedict Cumberbatch, you ask? It's as dreamy as the actor!
Kimchi Fried Rice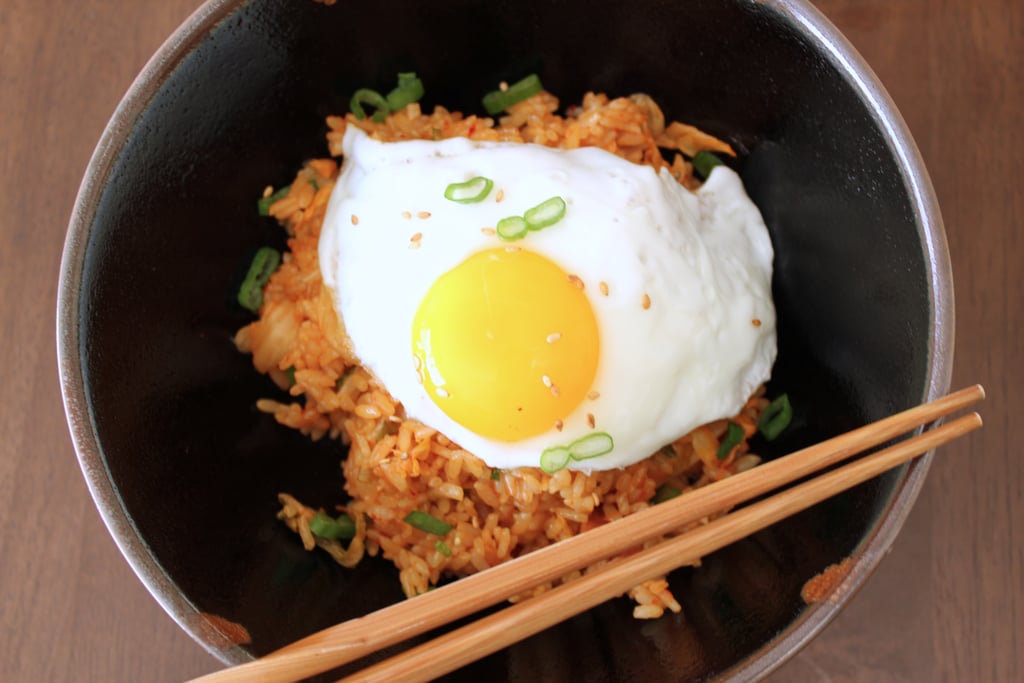 The Korean staple kimchi is the star of this fast and easy way to dress up leftover rice [5].
Classic French Omelet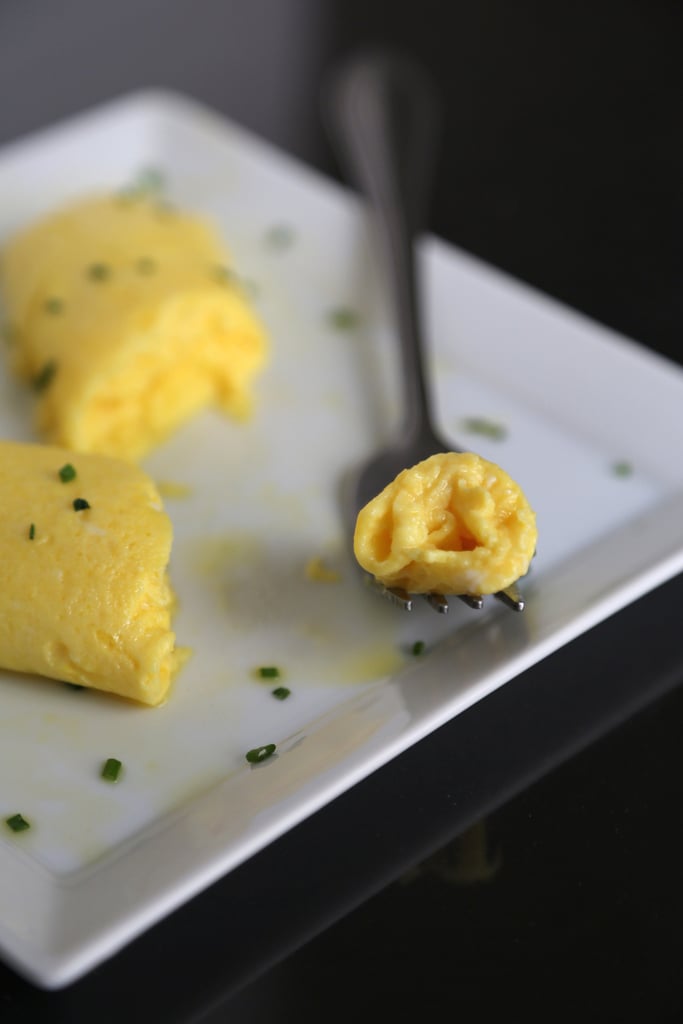 Once you master the technique, a classic french omelet [6] will become a staple both in the mornings and at night. Pair it with a simple green salad for a solid back-pocket meal.
Eggy Pasta With Spinach and Bacon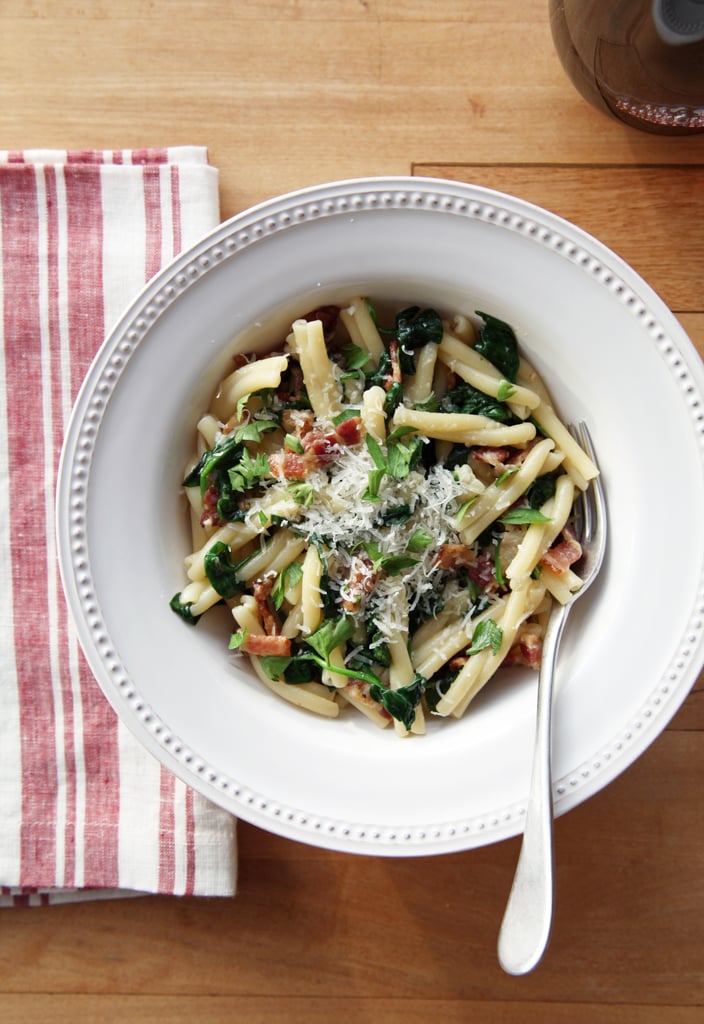 Dinner for one doesn't have to mean a sad bowl of cereal. Instead, make this fast-fix cousin to pasta carbonara [7].
Sautéed Mushrooms With Thyme and Poached Egg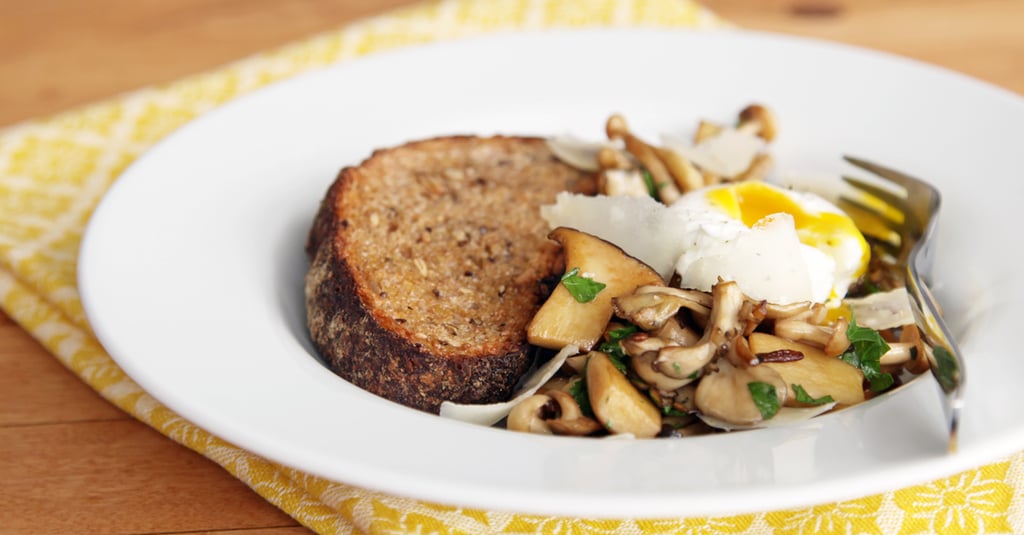 Highlight wild mushrooms with this meaty (but vegetarian) sauté [8].
Baked Eggs in Tomato Sauce
For a Mediterranean-inspired meal, poach eggs in tomato sauce spiced with cinnamon, allspice, and cloves [9]. Topped with pecorino shavings and served with grilled sourdough, these faraway flavors are a great way to end your day.
Asparagus Ribbon Pizza
Make this asparagus ribbon pizza [10] for dinner, and enjoy the leftovers for breakfast. The asparagus and pea shoots mix with creamy egg yolks, ricotta, goat cheese, and sweet-tart balsamic reduction in a way that's hard to beat.
Breakfast Burrito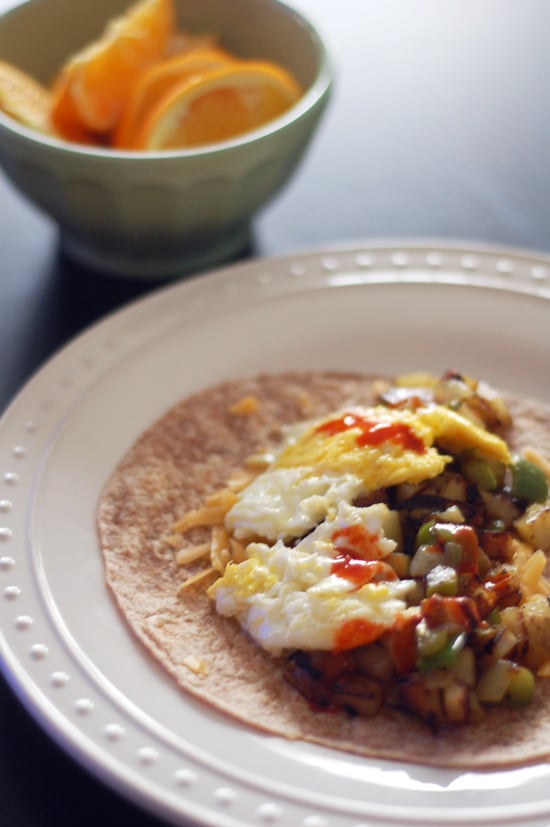 Don't let the name fool you — breakfast burritos [11] are not just a protein-heavy cure for your morning-after blues. This simple recipe, which calls for items you are bound to already have in your fridge, is a fast and filling meal no matter when you cook it up.
Miso-Glazed Kale and Shiitakes With Poached Egg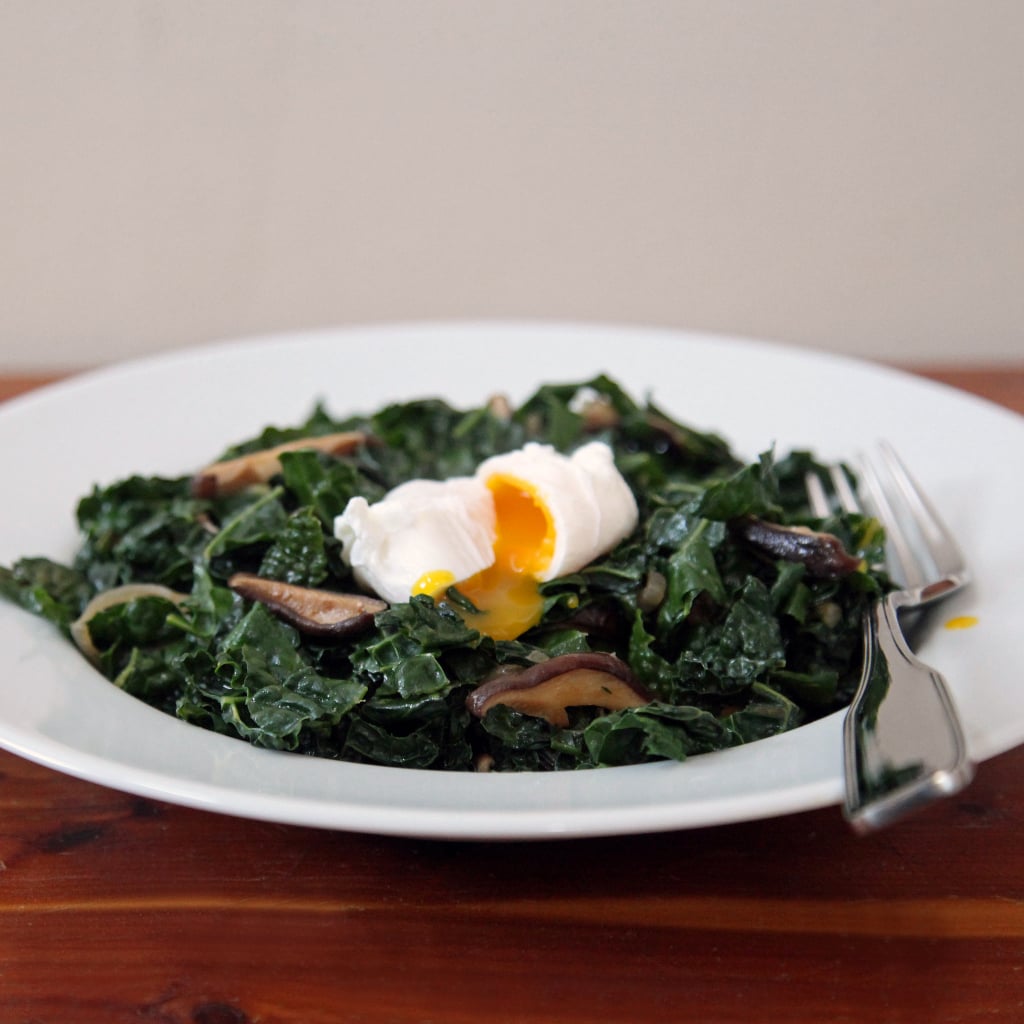 Get your greens in with this supersavory recipe [12].
Grain Bowl With Teriyaki Sauce, Greens, and Soft-Boiled Egg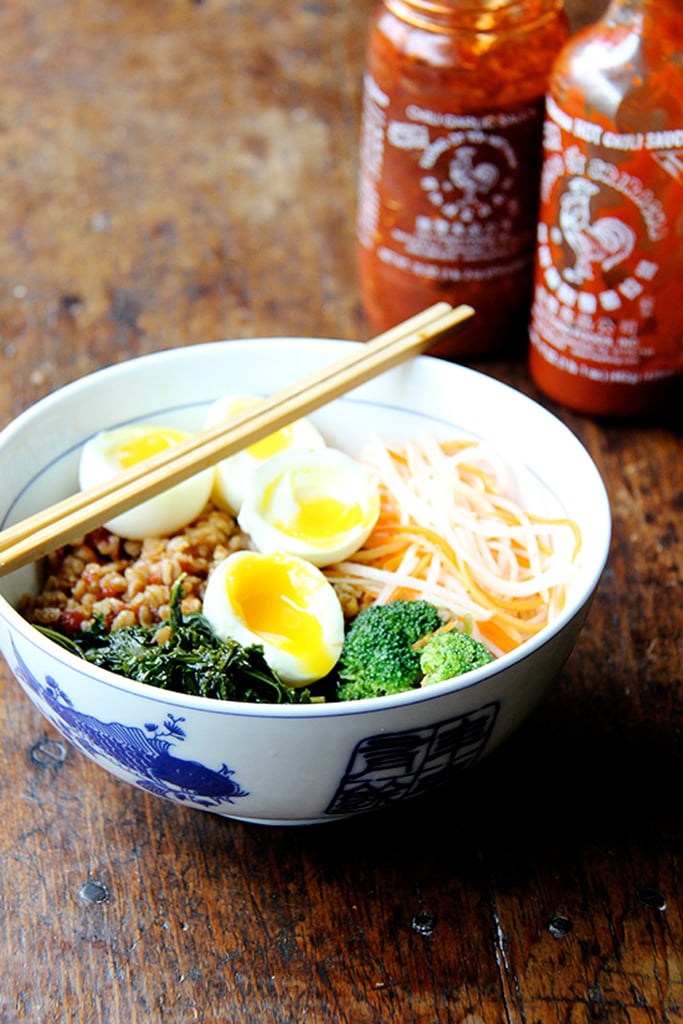 Transform leftover grains with a teriyaki-sauce drizzle, sautéed greens, and a soft-boiled egg [13].
Cheddar, Bacon, and Leek Frittata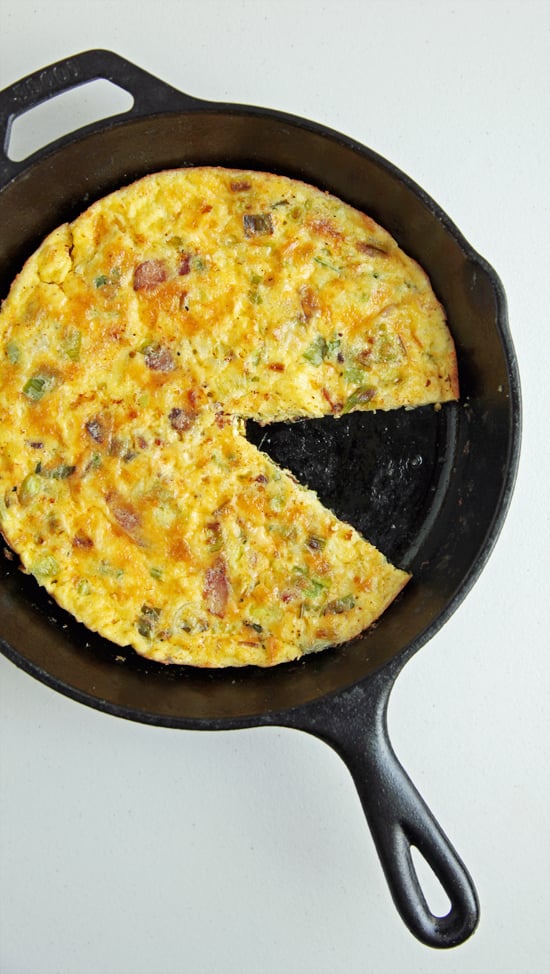 If you have leftovers of this cheddar, bacon, and leek frittata [14], pack them for lunch; it's just as tasty at room temperature.
Pasta Carbonara With Leeks and Sun-Dried Tomatoes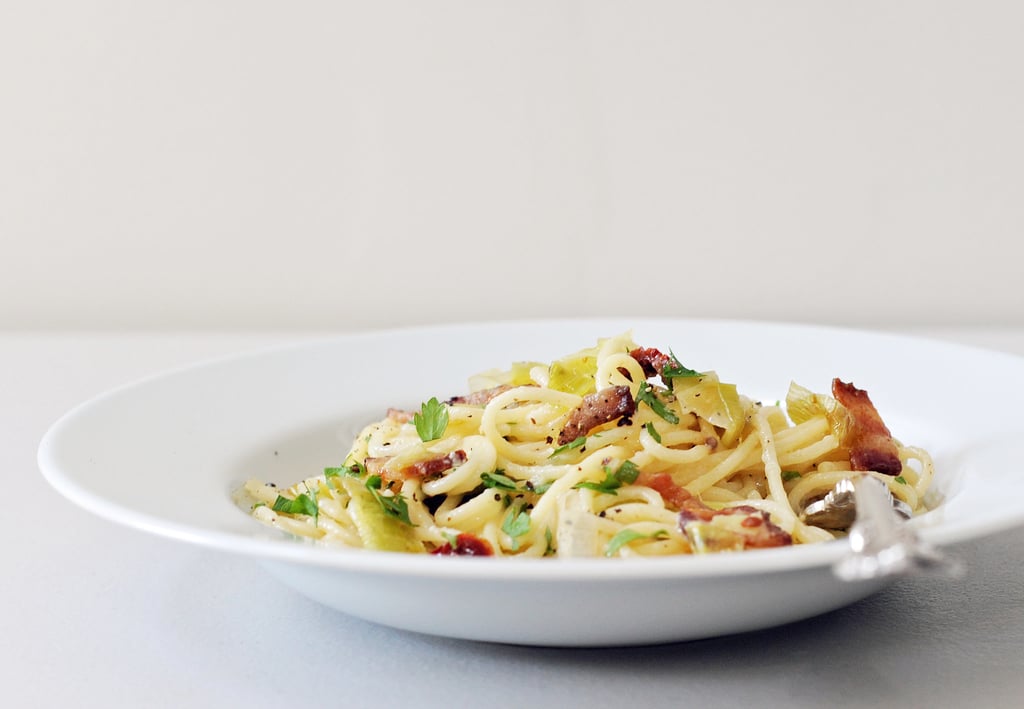 Spruce up the classic eggy pasta with leeks and sun-dried tomatoes [15].
Italian Baked Eggs
A bath of marinara sauce, two types of cheese, and basil make for a stellar egg-poaching medium. To round it out, serve these baked eggs [16] with a piece of rustic, crusty bread.
Spicy Garlic Kale With Poached Eggs
Pantry and fridge staples like eggs, garlic, kale, and red pepper flakes come together for a speedy but solid meal [17].