Easy and Expert Recipes For Artichoke Pasta
Artichoke Pasta Two Ways — Beginner and Expert This week, usher in Spring with a dish like crowd-pleasing artichoke pasta that celebrates the season. Enjoy the bright, grassy, tender hearts in a fast and easy dinner, or, if you're willing to spend a little extra time, take advantage of the abundance of artichokes and use fresh globes to make a sauce from scratch. To see both versions of this vernal meal,
.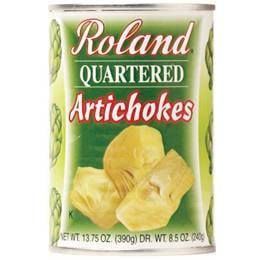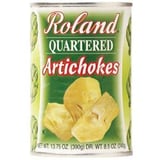 Ingredients
Coarse salt and ground pepper
12 ounces whole-wheat spaghetti
2 tablespoons olive oil
1/2 medium onion , thinly sliced, lengthwise
2 garlic cloves, thinly sliced crosswise
1/2 cup dry white wine
1 can artichoke hearts, drained, rinsed, and quartered lengthwise
1/3 cup pitted kalamata olives, quartered lengthwise
1 pint cherry or grape tomatoes , halved lengthwise
1/4 cup grated Parmesan cheese, plus more serving
1/2 cup fresh basil leaves, torn
Directions
In a large pot of boiling salted water, cook pasta until al dente according to package directions. Drain, reserving 1 cup of pasta water. Return pasta to pot.
Meanwhile, in a large skillet, heat 1 tablespoon oil over medium-high. Add onion and garlic, season with salt and pepper, cook, stirring occasionally until browned, 3 to 4 minutes. Add wine and cook until evaporated, about 2 minutes.
Stir in artichokes and cook until starting to brown, 2 to 3 minutes. Add olives and half of the tomatoes; cook until tomatoes start to break down, 1 to 2 minutes. Add pasta to skillet. Stir in remaining tomatoes, oil, cheese, and basil. Thin with reserved pasta water if necessary to coat the spaghetti. Serve with additional cheese.
Serves 4.
Nutritional Information Per Serving: 498 calories, 13 g fat, 77 g carbs, 18 g protein
Information
Category

Pasta, Main Dishes

Cuisine

North American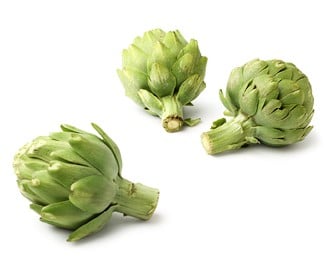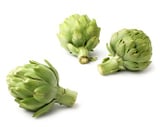 Ingredients
1 lemon, halved
3 large artichokes
6 tablespoons extra-virgin olive oil
2 garlic cloves, peeled
6 tablespoons dry white wine
3 tablespoons chopped fresh Italian parsley, divided
12 ounces fettuccine
3/4 cup freshly grated Parmesan cheese (about 2 1/2 ounces), divided
Directions
Fill large bowl with cold water. Squeeze juice from lemon halves into water; add lemon halves. Working with 1 artichoke at a time, cut off stem from artichoke. Using small knife, peel stem, then slice into 1/4-inch-thick rounds. Drop stem slices into lemon water. Pull off leaves from artichoke and discard. Using spoon, scoop out choke. Thinly slice artichoke bottom. Drop artichoke slices into lemon water. Repeat with remaining artichokes.
Heat oil in heavy large skillet over medium heat. Add garlic; sauté 1 minute. Drain artichoke pieces; add to skillet. Sauté until artichokes are soft and beginning to turn golden, about 20 minutes. Add wine; reduce heat to medium-low, cover, and simmer 3 minutes. Stir in 1 1/2 tablespoons parsley; simmer 1 minute. Discard garlic. Season sauce with salt and pepper.
Meanwhile, cook pasta in large pot of boiling salted water until just tender but still firm to bite, stirring occasionally. Drain pasta, reserving 1 cup pasta cooking liquid.
Return pasta to pot; add artichoke sauce and half of cheese and toss to blend, adding some of reserved pasta cooking liquid if dry. Season to taste with salt and pepper. Transfer to bowl. Sprinkle with remaining cheese and 1 1/2 tablespoons parsley and serve.
Serves 6.
Information
Category

Pasta, Main Dishes

Cuisine

North American