Easy And Expert Recipes For Beef Brisket
Brisket Two Ways — Beginner and Expert Tonight, Passover begins at sundown. At a loss about what to make that's still kosher for the holiday? You can never go wrong with brisket, a timeless classic and crucial component of Jewish holiday cooking. If you're looking for a simple, straightforward basic, opt for a recipe that slow-cooks the beef in the oven with minimal attention. If you're more experienced, spring for an elaborate rendition that's served with dried fruits and vegetables in a rich red wine reduction. To see both recipes,
.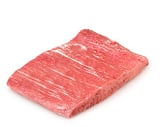 Ingredients
1 well-trimmed beef brisket (3 1/2 pounds)
Coarse salt and ground pepper
2 1/2 teaspoons ground ginger
3/4 teaspoon ground allspice
3/4 cup cider vinegar
1/2 cup tomato paste
1/3 cup light-brown sugar
1 small onion, finely chopped
6 garlic cloves, minced
Directions
Preheat oven to 325 degrees. Rub beef with salt, pepper, ginger, and allspice. In a medium bowl, combine vinegar, tomato paste, brown sugar, onion, garlic, and 1/2 cup water.
Spoon half of the sauce into a 9-by-13-inch glass baking dish. Place brisket in dish, and spoon remaining sauce over the top. Cover tightly with heavy-duty aluminum foil or a double layer of regular foil.
Bake until brisket is falling-apart tender, about 3 hours. Remove brisket from dish. Skim any fat from the surface of the sauce.
Transfer sauce to a medium saucepan; bring to a boil over high heat. Boil 5 minutes to reduce slightly. Slice brisket against the grain; serve with sauce.
Serves 8.
Information
Category

Main Dishes, Beef

Cuisine

Jewish