Easy And Expert Recipes For Beef Brisket
Brisket Two Ways — Beginner and Expert Tonight, Passover begins at sundown. At a loss about what to make that's still kosher for the holiday? You can never go wrong with brisket, a timeless classic and crucial component of Jewish holiday cooking. If you're looking for a simple, straightforward basic, opt for a recipe that slow-cooks the beef in the oven with minimal attention. If you're more experienced, spring for an elaborate rendition that's served with dried fruits and vegetables in a rich red wine reduction. To see both recipes,
.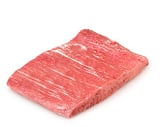 Ingredients
1 well-trimmed beef brisket (3 1/2 pounds)
Coarse salt and ground pepper
2 1/2 teaspoons ground ginger
3/4 teaspoon ground allspice
3/4 cup cider vinegar
1/2 cup tomato paste
1/3 cup light-brown sugar
1 small onion, finely chopped
6 garlic cloves, minced
Directions
Preheat oven to 325 degrees. Rub beef with salt, pepper, ginger, and allspice. In a medium bowl, combine vinegar, tomato paste, brown sugar, onion, garlic, and 1/2 cup water.
Spoon half of the sauce into a 9-by-13-inch glass baking dish. Place brisket in dish, and spoon remaining sauce over the top. Cover tightly with heavy-duty aluminum foil or a double layer of regular foil.
Bake until brisket is falling-apart tender, about 3 hours. Remove brisket from dish. Skim any fat from the surface of the sauce.
Transfer sauce to a medium saucepan; bring to a boil over high heat. Boil 5 minutes to reduce slightly. Slice brisket against the grain; serve with sauce.
Serves 8.
Information
Category

Main Dishes, Beef

Cuisine

Jewish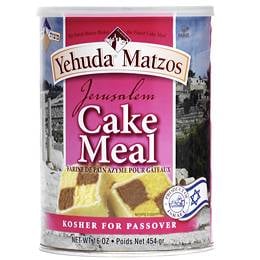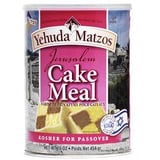 Ingredients
2 1/2 tablespoons honey
2 tablespoons extra-virgin olive oil
2 teaspoons coarse kosher salt
1 teaspoon ground coriander
1 teaspoon ground cumin
1 teaspoon ground black pepper
1 teaspoon ground cinnamon
1/4 teaspoon ground nutmeg
1 4 1/2- to 5 1/2-pound flat-cut (first-cut) brisket, well-trimmed
2 medium leeks (white and pale green parts only), sliced
1 medium onion, chopped
24 whole dried apricots, divided
10 garlic cloves, peeled
6 sprigs fresh thyme
2 Turkish bay leaves
2 cups dry red wine
1 tablespoon matzo cake meal
Chopped fresh cilantro
Directions
Stir first 8 ingredients in small bowl. Arrange brisket in large roasting pan; spread spice mixture evenly over both sides. Cover and refrigerate overnight.
Preheat broiler. Uncover brisket. Broil until brown, about 5 minutes per side. Turn brisket fat side up in pan.
Set oven temperature to 325°F. Sprinkle leeks, onion, 12 apricots, garlic, thyme, and bay leaves around brisket. Pour wine over. Cover pan with heavy-duty foil and bake brisket until tender, about 2 1/2 hours. Uncover; cool 1 1/2 hours.
Transfer brisket to work surface. Pour juices into large measuring cup. Spoon off fat, reserving 1 tablespoon. Thinly slice brisket across grain on slight diagonal; overlap slices in 15x10x2-inch glass baking dish. Spoon 1 cup degreased pan juices over brisket; cover with foil. Stir reserved 1 tablespoon fat and matzo cake meal in medium saucepan over medium heat 3 minutes. Add remaining degreased pan juices; add remaining 12 apricots. Simmer until sauce thickens and boils, stirring occasionally, about 3 minutes. Season to taste with salt and pepper. (To make up to 2 days ahead, cover brisket and sauce separately and chill.) Rewarm covered brisket in 350°F oven 30 minutes or 45 minutes if chilled. Rewarm sauce over low heat.
Sprinkle brisket with cilantro and serve with sauce.
Serves 8.
Information
Category

Main Dishes, Beef

Cuisine

Jewish