Easy and Expert Recipes For Breakfast Stratas
Breakfast Strata Two Ways — Beginner and Expert As much as I enjoy hosting dinner parties, I also love having friends over for a casual, relaxed breakfast.
There's no better way to welcome close ones into your home than with the savory, cheesy smell of an oven-baked strata. This layered dish of bread, eggs, cheese, meat, and vegetables is not only crave-worthy, comforting breakfast food at its best, but, as a casserole, it's also a great timesaver — forget making custom batches of scrambled eggs!
If you're accommodating meat eaters as well as vegetarians, try making the slightly more elaborate expert recipe, which caters to both. To see the recipes,
.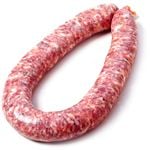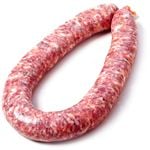 Ingredients
9 1-inch-thick slices French bread (each about 3x5 inches)
5 large eggs
1 teaspoon Dijon mustard
1 teaspoon dried basil
1/2 teaspoon salt
1 1/2 cups half and half
2 cups (packed) grated sharp cheddar cheese (about 8 ounces)
1/2 green bell pepper, cut into 2 x 1/4-inch strips
15 cherry tomatoes, halved
6 ounces smoked sausage (such as kielbasa), cut into 1/2-inch cubes
2 tablespoons minced onion
Chopped fresh parsley
Directions
Butter 13 x 9 x 2-inch glass baking dish. Fit 8 bread slices in prepared dish. Cut remaining bread slice into 1-inch cubes; fit cubes into any empty spaces. Whisk eggs, mustard, basil and salt in medium bowl to blend; whisk in half and half. Ladle custard over bread. Cover; chill at least 2 hours or overnight.
Preheat oven to 350°F. Sprinkle mixture in dish with black pepper. Top with half of cheese, then bell pepper, tomatoes, sausage, onion and remaining cheese. Cover loosely with foil. Bake 20 minutes. Remove foil. Bake until strata is set and springy to touch, about 20 minutes longer. Cool 5 minutes. Sprinkle with parsley. Serve warm.
Makes 6 servings.
Information
Category

Breakfast/Brunch, Casseroles

Cuisine

North American
Expert Breakfast Strata
From Gourmet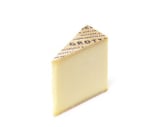 Ingredients
1 (10-ounce) package frozen spinach, thawed
1 1/2 cups finely chopped onion (1 large)
3 tablespoons unsalted butter
1 teaspoon salt
1/2 teaspoon black pepper
1/4 teaspoon freshly grated nutmeg
8 cups cubed (1 inch) French or Italian bread (1/2 pound)
2 cups coarsely grated Gruyere (about 6 ounces)
1 cup finely grated Parmigiano-Reggiano (about 2 ounces)
1 cup cooked breakfast sausage, ham, or shredded meat (optional)
2 3/4 cups milk
9 large eggs
2 tablespoons Dijon mustard
Directions
Preheat oven to 350°F. Squeeze handfuls of spinach to remove as much liquid as possible, then finely chop.
Cook onion in butter in a large heavy skillet over moderate heat, stirring, until soft, 4 to 5 minutes. Add 1/2 teaspoon salt, 1/4 teaspoon pepper, and nutmeg and cook, stirring, 1 minute. Stir in spinach, then remove from heat.
In a large bowl, toss together the bread cubes, spinach mixture, 1 3/4 cups of the Gruyere, and 3/4 cup of the Parmigiano. Transfer 1/2 of the bread mixture to another bowl and toss with sausage.
Line a 9 by 13-inch baking dish with several pieces of foil, to form 2 enclosed sides, building a "dam" of foil down the center crosswise. Butter the foil. Put the "vegetarian" mixture in 1 side, and the "meat-eaters" mixture in the other.
Whisk together milk, eggs, mustard, remaining 1/2 teaspoon salt and 1/4 teaspoon pepper in a large bowl and pour evenly over each side. Sprinkle with the remaining 1/4 cup Gruyere, and 1/4 cup Parmigiano. Let the strata sit at room temperature for 30 minutes.
Bake strata, uncovered, in middle of oven until puffed, golden brown, and cooked through, 45 to 55 minutes. Let stand 5 minutes before serving.
Serves 6 to 8.
Information
Category

Breakfast/Brunch, Casseroles

Cuisine

North American