 For an eternal procrastinator on a budget like myself, there's no better way to celebrate Mother's Day than to serve her a mouthwatering breakfast right out of the oven. For a mom like mine, who's always watching her sweet tooth, I'll make flaky, cheese-tinged scones. If you're a beginner, try this no-fail recipe that's ready in only half an hour. Or, for a fancier breakfast in bed, use the scones in a Southern-inspired breakfast sandwich with black forest ham and honey mustard butter. Both show mom that you love her, so look at the two recipes when you
.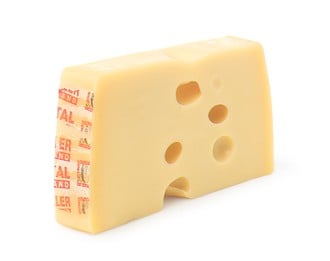 Ingredients
3 cups all-purpose flour
1 teaspoon baking powder
3 tablespoons cold unsalted butter, cut into small pieces
1 cup shredded Gruyere or Swiss cheese
1/2 cup grated Parmesan
1 tablespoon chopped fresh thyme
1 teaspoon hot pepper flakes
1 1/4 cups buttermilk
Directions
Heat oven to 400° F. Lightly coat a baking sheet with vegetable cooking spray.
In a food processor, combine the flour, baking powder, and butter and pulse until the mixture resembles coarse breadcrumbs. Transfer to a large bowl and add the 2 cheeses, thyme, hot pepper flakes, and buttermilk. Stir until the mixture sticks together. (It will be slightly crumbly.)
Transfer the dough to a work surface and knead gently until it comes together, about 30 seconds. Shape the dough to form an even, flat round about 1 inch thick. Cut the dough into 12 wedges. Place them about 2 inches apart on the baking sheet.
Bake until the scones are light golden brown, 18 to 20 minutes. Remove with a metal spatula. These are best served fresh but can be made up to 2 days ahead. Wrap in foil and reheat in a 250° F oven for 10 minutes. Store in an airtight container.
Serves 12.
Nutritional information per serving: 201 calories, 7g fat, 1g fiber, 150mg sodium, 25g carbohydrates.
Information
Category

Breads, Breakfast/Brunch

Cuisine

English/Scottish/Irish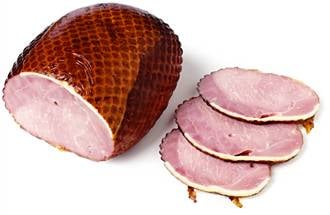 Expert Savory Cheese Scones
From Gourmet
Ingredients
4 cups all-purpose flour
2 tablespoons baking powder
1 1/2 teaspoons salt
1 stick (1/2 cup) cold unsalted butter
6 ounces coarsely grated extra-sharp Cheddar (about 1 1/2 cups)
1 cup whole milk
2/3 cup heavy cream
1 stick (1/2 cup) unsalted butter, softened
3 tablespoons coarse-grained mustard
3 tablespoons honey
6 large soft-leafed lettuce leaves such as Bibb
1/2 pound very thinly sliced cooked ham (preferably Black Forest)
Directions
Preheat oven to 425°F. and butter a large baking sheet.
In a large bowl, sift together flour, baking powder, and salt. Cut butter into small bits and with your fingertips or a pastry blender blend into flour mixture until mixture resembles coarse meal. Using a fork, stir in cheddar. Add milk and cream, stirring until just combined. Transfer mixture to a floured surface and with floured hands knead until it forms a dough.
Roll out dough into a 12-inch round (about 1/2 inch thick). Using a 2-inch fluted round cutter, cut out scones and arrange about 1/2 inch apart on baking sheet. Gather and gently reroll scraps. Cut out more scones and arrange on baking sheet.
Bake scones in middle of oven until pale golden, about 12 minutes, and transfer to a rack to cool. (Scones may be made 1 day ahead and kept in an airtight container at cool room temperature.)
In a small bowl, stir together butter, mustard, and honey. Tear each lettuce leaf into 4 pieces. Split scones and spread each split side with honey-mustard butter. Make sandwiches with scones, lettuce, and folded slices of ham.
Makes about 24 small sandwiches.
Information
Category

Breads, Breakfast/Brunch

Cuisine

English/Scottish/Irish