Easy and Expert Recipes For Chili Dogs
Chili Dogs Two Ways — Beginner and Expert Corn dogs may not hit the spot for everyone, but how can one resist a warm, smoky chili dog, especially around Memorial Day? Gather up a group of your favorite friends and dress up some dogs. Throw together a 15-minute chili topping, or take the time to make your own chili and homemade coleslaw. You can choose either way when you read more.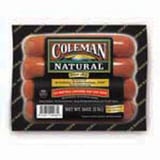 Ingredients
1/4 cup extra-virgin olive oil
1 medium onion, chopped
1 pound lean ground beef
1 cup ketchup
1 teaspoon chili powder
1 tablespoon prepared yellow mustard
Kosher salt and freshly ground pepper
4 all beef hot dogs, about 1/2 pound
4 hot dog rolls
1/2 cup shredded Cheddar
Directions
Make the chili: Heat a skillet over medium flame and add 2 tablespoons of olive oil. When the oil gets hazy, add the onion and cook, stirring, until they are soft and translucent, about 5 minutes. Add the ground beef, breaking it up with the back of a spoon, and cook until nicely browned, about 10 minutes. Stir in the ketchup, chili powder, and mustard; simmer for 15 minutes until thick; season with salt and pepper.
While the chili is cooking, place a large grill pan on 2 burners over medium-high heat or preheat an outdoor gas or charcoal barbecue and get it very hot. Brush the grates with oil to keep the hot dogs from sticking.
Parboil the dogs first before grilling: bring a pot of water to a boil and cook the hot dogs for about 5 minutes.
Remove from the water and grill the hot dogs just long enough to give them grill marks.
Brush the insides of the rolls with the remaining oil and place them face down on the grill until toasty. To serve, top each hot dog with the chili and some Cheddar cheese.
Serves 4.
Information
Category

Main Dishes, Beef

Cuisine

North American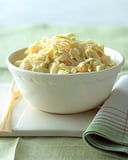 Ingredients
Real-Deal Chili:
2 slices bacon, cut crosswise into 1/4-inch pieces
1 onion, coarsely chopped
3 cloves garlic, chopped (1 1/2 tablespoons)
2 tablespoons paprika
1 1/2 teaspoons ground cumin
1 1/2 teaspoons dried oregano
1/2 teaspoon cayenne pepper
1 1/4 teaspoons salt
1/2 teaspoon pepper
2 pounds ground beef chuck
3 cups water
2 tablespoons fine cornmeal, or masa harina
1 1/2 tablespoons cider, or other vinegar
Classic Creamy Coleslaw:
1 tablespoon Dijon mustard
1 tablespoon cider vinegar
1 tablespoon freshly squeezed lemon juice
1 tablespoon sugar
1 teaspoon coarse salt
1/2 cup mayonnaise
1/4 cup sour cream
1 small green cabbage, (about 1 3/4 pounds), finely shredded
2 medium carrots, cut into 1/8-inch-thick matchsticks or coarsely grated
1 small onion, coarsely grated (optional)
For assemblage:
6 all-beef hot dogs
6 hot dog buns
Mustard, for serving
Chopped white onion, for serving
Directions
Make Real-Deal Chili: In a Dutch oven, cook bacon over medium heat until just beginning to brown, about 4 minutes. Add onion and garlic, and cook for 30 seconds. Add paprika, cumin, oregano, cayenne, salt, pepper, and ground beef. Cook, stirring occasionally, and breaking up the meat with the side of the spoon, until the beef is cooked through, about 10 minutes.
Stir in water, cornmeal, and vinegar, and bring to a boil. Reduce to a simmer and cook, stirring occasionally, until liquid thickens, about 20 minutes. It may be necessary to add a little water to thin the chili.
Make Classic Creamy Coleslaw: Whisk together mustard, vinegar, lemon juice, sugar, salt, mayonnaise, and sour cream in a small bowl. Refrigerate dressing, covered, until ready to use, or up to 2 days.
Put cabbage, carrots, and onion (if desired) in a large bowl. Pour in dressing, and toss thoroughly. Refrigerate, covered, until slaw begins to soften, 1 to 2 hours. If not using immediately, refrigerate, covered, up to 2 days. Just before serving, toss coleslaw again.
Preheat griddle to medium heat. Fill a medium saucepan three-quarters full of water; bring to a boil. Add hot dogs, reduce heat to simmer, and cook until hot dogs are plump and heated through, about 6 minutes
Using tongs, transfer hot dogs to griddle. Open buns and place interior-side down on griddle. Cook hot dogs and buns until lightly browned.
Serve hot dogs in buns with mustard, coleslaw, chili, and onions.
Serves 6.
Information
Category

Main Dishes, Beef

Cuisine

North American