Easy and Expert Recipes For Fava Bean and Pecorino Salad
Fava Bean & Pecorino Salad Two Ways — Beginner and Expert No fruit or vegetable ushers in the season of late Spring and early Summer quite like the fava bean. Simply ask the denizens of southern Italy, where short-lived favas are a prized warm-weather favorite. There, the tender, creamy beans are frequently served in a delicate salad with buttery olive oil and nutty pecorino cheese. The traditional way of preparing favas is to shell and then blanch them to remove their tough outer skins — but if you're new to working with favas, you may want to stick with selecting young, thin-skinned pods, which require no blanching. Make the fava bean salad that suits you best when you
.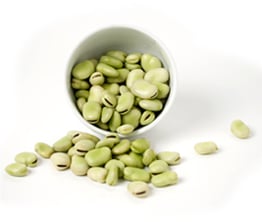 Beginner Fava Bean & Pecorino Salad
From Saveur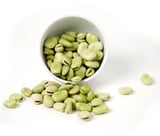 Ingredients
1 1⁄2-2 lbs. fresh young favas*
6 oz. young Tuscan pecorino
1⁄4 cup fruity extra-virgin olive oil
Salt and freshly ground black pepper
*Note: Look for fresh, young favas whose skins are so thin and tender that they don't need peeling. Look for smaller, unblemished fava pods, snapping a few open to see whether the beans are small and thin-skinned.
Directions
Shell favas into a medium bowl. Break pecorino into small chunks into bowl with favas. Drizzle olive oil over favas and cheese and season to taste with salt and pepper. Gently toss salad, then divide among plates.
Serves 2 to 4.
Information
Category

Salads

Cuisine

Italian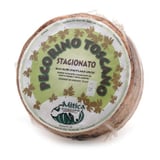 Ingredients
4 pounds whole fava beans, shelled
2 shallots, peeled and minced
Juice of 1 lemon
Coarse salt and freshly ground pepper
1/2 cup extra-virgin olive oil
4 ounces baby lettuce, washed and spun dry
2 ounces watercress, stems removed, washed, and spun dry
3/4 pound Pecorino Toscano cheese, cut into 1/2-inch pieces
Directions
Bring a large pot of salted water to a boil. Prepare an ice-water bath. Add favas to boiling water, and blanch 1 minute. Using a slotted spoon, transfer to ice bath to stop cooking; drain. Peel and discard tough skins; set aside.
In a small bowl, combine shallots, lemon juice, salt, and pepper. Slowly whisk in olive oil until emulsified.
Arrange lettuce and watercress on a platter. Top with fava beans. Drizzle with vinaigrette, and sprinkle with cheese.
Serves 8.
Information
Category

Salads

Cuisine

Italian