 One of my favorite desserts to make at home is rice pudding, because I can easily watch it on the stovetop while I'm prepping other items for dinner. Since most of us have rice, honey, and milk on hand, it's possibly the tastiest way to clean your pantry. Although many rice puddings call for arborio or other short-grained Italian varieties, try the longer-grain jasmine for less starchiness. Jasmine rice will not only maintain its texture, but it also has a wonderful aroma. To ensure the pudding is smooth rather than sticky, rinse the rice thoroughly before cooking it. See a basic jasmine rice pudding recipe as well as one that's more complex in flavor when you
.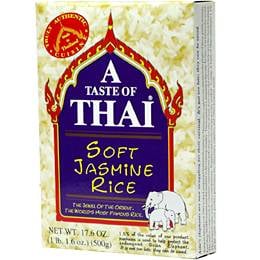 Beginner Jasmine Rice Pudding
From Saveur
Ingredients
6 cups whole milk, at room temperature
1/2 cup clover honey, plus more as needed
Pinch of kosher salt
1 cup jasmine rice, rinsed well
2 oz. dried apples, chopped into 1/2-inch pieces
1/2 cup golden raisins
2 tbsp. butter, plus more as needed
Directions
Put the milk, honey, and salt into a medium saucepan over medium-high heat and bring to a simmer; do not let it boil. Stir in the rinsed rice, reduce the heat to maintain a gentle simmer, and cook, stirring occasionally, until rice is very soft and milk is nearly absorbed, 30-40 minutes.
Add the apples and raisins and continue to simmer until the apples are softened and pudding is very thick, 5-10 minutes more. Just before serving, stir in the butter. Serve plain or drizzled with additional honey or butter, if you like.
Makes 6 servings.
Information
Category

Desserts, Puddings/Mousse

Cuisine

Other Asian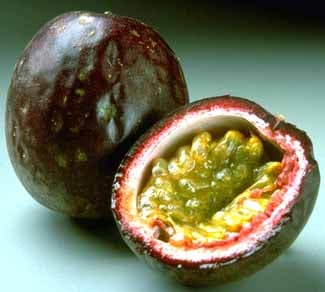 Ingredients
1/2 cup raisins
3 tablespoons Malibu rum or other coconut-flavored rum
1 1/2 cups nonfat milk
1 1/4 cups canned unsweetened coconut milk
3/4 cup whole milk
1 cinnamon stick
1/2 teaspoon salt
1/2 vanilla bean, halved lengthwise
1 1/4 cups jasmine rice
6 tablespoons plus 1/4 cup sugar
1 cup chilled whipping cream
2 1/2 teaspoons grated lime peel
6 passion fruits, halved, juice and seeds scooped into bowl
Special equipment: 8 3/4-cup ramekins or custard cups
Directions
Combine raisins and rum in small bowl. Let stand at room temperature while preparing pudding.
Combine nonfat milk and next 4 ingredients in heavy medium saucepan. Scrape in seeds from vanilla bean; add bean. Bring to simmer; remove from heat. Allow to steep uncovered 1 hour. Strain coconut broth.
Rinse rice in medium bowl of cold water. Drain. Repeat 2 more times. Cook 1 cup coconut broth and rice in heavy medium saucepan over medium-high heat until almost all liquid is absorbed, stirring constantly, about 3 minutes. Add remaining coconut broth; cook over low heat until rice is tender, stirring frequently, about 13 minutes. Remove from heat. Stir in 6 tablespoons sugar (mixture will be thick). Transfer to large bowl; cool.
Whip cream in medium bowl until cream holds peaks. Fold half of whipped cream into cooled rice. Drain raisins. Stir raisins and lime peel into rice. Fold in remaining whipped cream. Divide mixture among eight 3/4-cup ramekins or custard cups.
Preheat broiler. Sprinkle 1/2 tablespoon sugar over each pudding. Place puddings on rimmed baking sheet. Broil until sugar caramelizes, watching closely to prevent burning, about 3 minutes. Spoon passion fruit over puddings.
Serves 8.
Information
Category

Desserts, Puddings/Mousse

Cuisine

Other