Easy and Expert Recipes For Lobster Rolls
Lobster Rolls Two Ways — Beginner and Expert Lobster rolls might just be the world's most ideal on-the-go treat: they're highbrow yet informal, portable yet palatable, and, like all shore food, pair perfectly with a balmy breeze. For my next outdoor meal — likely to be a picnic at a Summer concert —I'll surprise everyone with these simple yet stunning sandwiches. If I have the time, I'd love to steam live lobster myself and make my own mayonnaise for the freshest roll in town — but if I don't have the bandwidth, I'll still wow the crowd, using pre-cooked lobster meat and fresh hot dog buns. Decide which version fits your schedule best when you
.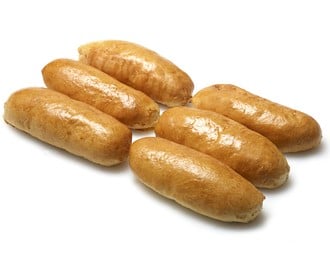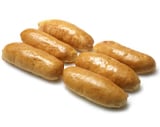 Ingredients
8 ounces cooked lobster meat, torn into bite-size pieces
3 tablespoons mayonnaise
1 tablespoon butter, room temperature
2 hot dog rolls
1/2 head of butter lettuce, thinly sliced
Directions
Combine lobster meat and mayonnaise in medium bowl. Season to taste with salt and pepper.
Butter outside surfaces of hot dog rolls. Heat medium skillet over medium-high heat. Place rolls, 1 buttered side down, in skillet; cook until browned slightly, about 2 minutes per side. Open rolls. Fill with lettuce, then lobster mixture, and serve.
Serves 2.
Information
Category

Main Dishes, Shellfish

Cuisine

North American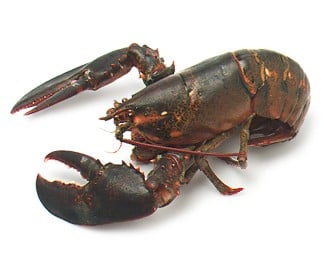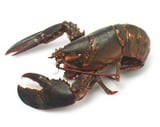 Ingredients
Homemade Mayonnaise:
1 large egg, room temperature
Salt
1/4 cup canola or vegetable oil
1/2 cup extra-virgin olive oil
Juice of 1/2 lemon
Lobster Rolls:
2 one-and-a-half-pound live lobsters
1 tablespoon snipped chives
1 tablespoon chopped fresh tarragon
2 tablespoons Homemade Mayonnaise
1 tablespoon fresh lemon juice
Freshly ground black pepper
2 tablespoons unsalted butter, melted
1 bunch arugula
Directions
Make homemade mayonnaise: Wrap the outside and bottom of a 1-quart bowl in a damp towel to secure it in place on the work surface. Combine egg and salt with a large balloon whisk, mixing until foamy and pale. Whisking constantly, add oils a few drops at a time, and then in a steady stream as the mixture emulsifies. Add lemon juice; blend briefly. Add additional salt and lemon juice to taste. Makes 1 cup. Store, tightly covered, in the refrigerator for up to 7 days.
Bring a large pot of salted water to a boil. Plunge lobsters in headfirst. Allow water to return to a simmer, and cook for 5 minutes. Remove pot from heat. Leave lobsters in hot water for 3 more minutes. Remove lobsters, and let cool. Split lobsters lengthwise, and crack claws, allowing water to drain. Remove meat from shells, and cut into large chunks.
In a small bowl, combine herbs with mayonnaise, lemon juice, and pepper to taste. Add lobster meat, and mix well.
Brush insides of buns with melted butter. Grill or broil until brown and crisp.
To assemble lobster rolls, line each bun with arugula, and top with lobster salad.
Serves 4.
Information
Category

Main Dishes, Shellfish

Cuisine

North American