 Need something to bring to a March Madness party this weekend? Skip the conventional six-pack in favor of onion dip, a classic crowd-pleaser. Whether you opt for a simple rendition or a more sophisticated version with slow-caramelized onions, exotic spice, and handmade chips, winning and losing spectators alike will get behind the dip's cool, tangy, melt-in-your-mouth creaminess. Become the star of the party when you
.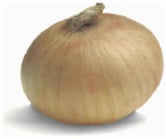 Ingredients
1 tablespoon olive oil
2 Vidalia onions (1 pound total), finely chopped
Coarse salt and ground pepper
1 cup reduced-fat sour cream
2 ounces reduced-fat bar cream cheese, room temperature
1 1/2 teaspoons white-wine vinegar
1/4 cup finely chopped chives
Chips, for serving
Directions
In a large skillet, heat oil over medium. Add onions; season with salt and pepper. Cook, stirring frequently, until golden brown, 12 to 15 minutes. Let cool to room temperature.
In a medium bowl, combine onions, sour cream, cream cheese, vinegar, and chives; season with salt and pepper. Chill dip until slightly thickened, about 1 hour; or cover and refrigerate up to 2 days. Serve with chips.
Makes 2 cups.
Information
Category

Dips, Appetizers

Cuisine

North American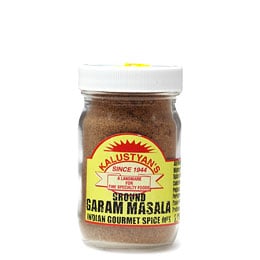 Ingredients
Dip:
2 tablespoons vegetable oil
3 cups chopped sweet onions (such as Vidalia or Maui; about 2 medium)
1 1/2 teaspoons garam masala
1 cup crème fraîche or sour cream
Chopped fresh chives
Pita crisps:
1/2 bunch fresh cilantro
1/4 cup extra-virgin olive oil
2 garlic cloves, crushed
6 pita breads
Directions
Make dip: Heat oil in heavy large skillet over medium heat. Add onions and sauté until slightly softened, about 5 minutes.
Reduce heat to medium-low and cook until onions are deep brown and begin to crisp slightly, stirring often, about 40 minutes.
Add garam masala; stir 1 minute. Transfer to small bowl and cool completely.
Mix in crème fraîche. Season to taste with salt and pepper. Cover and refrigerate at least 2 hours. Can be made up to 2 days ahead.
Make pita crisps: Finely chop enough cilantro leaves to measure 2 tablespoons. Chop enough cilantro stems to measure 3 tablespoons.
Combine oil and garlic in heavy small saucepan; cook over medium heat until oil begins to bubble around garlic, about 5 minutes. Add chopped cilantro stems. Remove from heat and let steep 10 minutes. Strain oil into small bowl; discard solids in strainer.
Preheat oven to 350°F. Cut each pita bread round horizontally in half. Cut each round into 6 wedges. Place pita wedges on 2 rimmed baking sheets; drizzle with cilantro-garlic oil and toss gently to coat. Arrange pita wedges in single layer; bake 5 minutes. Sprinkle with chopped cilantro leaves and bake until pita wedges are crisp and golden, about 5 minutes longer. Cool. Can be made 1 day ahead and stored at room temperature.
Sprinkle dip with chives; place on platter. Surround with pita crisps.
Serves 8.
Information
Category

Dips, Appetizers

Cuisine

North American