Easy and Expert Recipes For Rhubarb Crisp
Rhubarb Crisp Two Ways — Beginner and Expert I know I said I'm not a huge fan of rhubarb, but last Spring I tried PartySugar's raspberry rhubarb tart, and since then, I've been more open-minded about it. Now I appreciate the fruit's tangy, tart flavor, especially when foiled against another sweet fruit like raspberries or soft, airy whipped cream. Take advantage of this zippy vegetable's short season by using it to add bite to a rustic dessert. Opt for a simple oat crumble, or take the extra step to alternate compote with layers of streusel and cream. To see both recipes,
.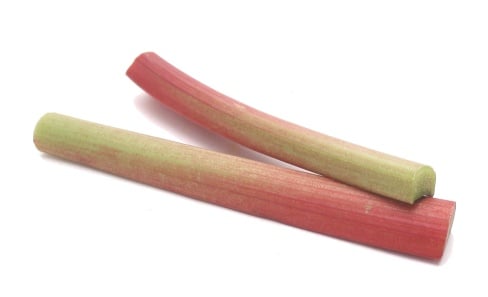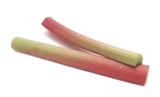 Ingredients
1 1/2 pounds rhubarb, cut into 1-inch pieces (about 4 cups)
2/3 cup granulated sugar
Zest and juice of 1 orange
1 cup all-purpose flour
1/2 cup dark brown sugar
1/2 teaspoon cinnamon
8 tablespoons (1 stick) cold unsalted butter, cut into small pieces
1/2 cup rolled oats
1/4 cup hazelnuts, skinned, toasted, and chopped (optional)
1/2 pint fresh raspberries
Directions
Heat oven to 350 degrees. Combine rhubarb, granulated sugar, and orange zest and juice in a large bowl. Stir to combine.
In another bowl, combine flour, brown sugar, and cinnamon. Rub butter into flour mixture with your fingers until it is well incorporated and large crumbs form. Add oats and nuts and combine.
Turn rhubarb into a 1 1/2-quart baking dish, scatter raspberries evenly over surface, and cover with crumb topping. Bake until topping is brown and crisp and juices are bubbling, about 45 minutes. Let cool slightly before serving.
Serves 4.
Information
Category

Fruit, Desserts

Cuisine

North American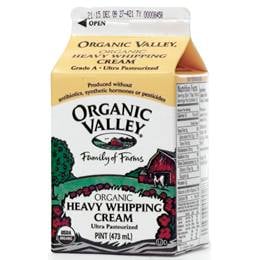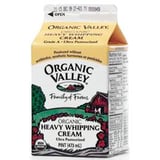 Ingredients
Sauce:
5 cups chopped fresh or frozen rhubarb
1 cup sugar
1/3 cup water
1 tablespoon cornstarch
1 teaspoon freshly grated orange peel
Streusel:
1/2 cup firmly packed brown sugar
1/4 cup butter
1 cup uncooked quick-cooking oats
1/2 teaspoon ground cinnamon
Cream:
1 cup heavy whipping cream
2 tablespoons sugar
Directions
Make sauce: Combine all sauce ingredients in 6-quart saucepan. Cook over medium-high heat, stirring occasionally, until mixture comes to a full boil (10 to 12 minutes). Reduce heat to medium. Cook, stirring often, until mixture is thickened (5 to 6 minutes). Spoon sauce into bowl. Let cool 30 minutes. Cover; chill at least 1 hour.
Make streusel: Meanwhile, heat oven to 350°F. Combine brown sugar and butter in 4-quart saucepan. Cook over medium heat until butter is melted (4 to 5 minutes). Remove from heat. Stir in oats and cinnamon.
Spread oat mixture onto ungreased 15x10x1-inch jelly-roll pan. Bake for 10 to 15 minutes or until browned, stirring once or twice. Let streusel stand in pan, stirring occasionally, until cooled (30 minutes). Store in container with tight-fitting lid until ready to assemble parfaits.
Make cream: Beat whipping cream in small bowl at high speed until soft peaks form. Add 2 tablespoons sugar; continue beating until stiff peaks form.
To assemble parfaits, layer 1/4 cup sauce, 2 tablespoons streusel and 2 tablespoons whipped cream in each of eight (6 to 8-ounce) parfait glasses. Repeat layers twice, ending with whipped cream.
Serves 8.
Nutritional information per serving: 410 calories, 18 g fat, 55 mg cholesterol, 20 mg sodium, 61 g carbohydrates, 4 g dietary fiber, 4 protein
Information
Category

Fruit, Desserts

Cuisine

North American